Battery for Tag Piccolino
Please select proper battery carefully. Not all CR2450 battery available are suited for Tag Piccolino. According to our tests we recommend using Tecxus, Energizer or Panasonic coin battery listed in table below.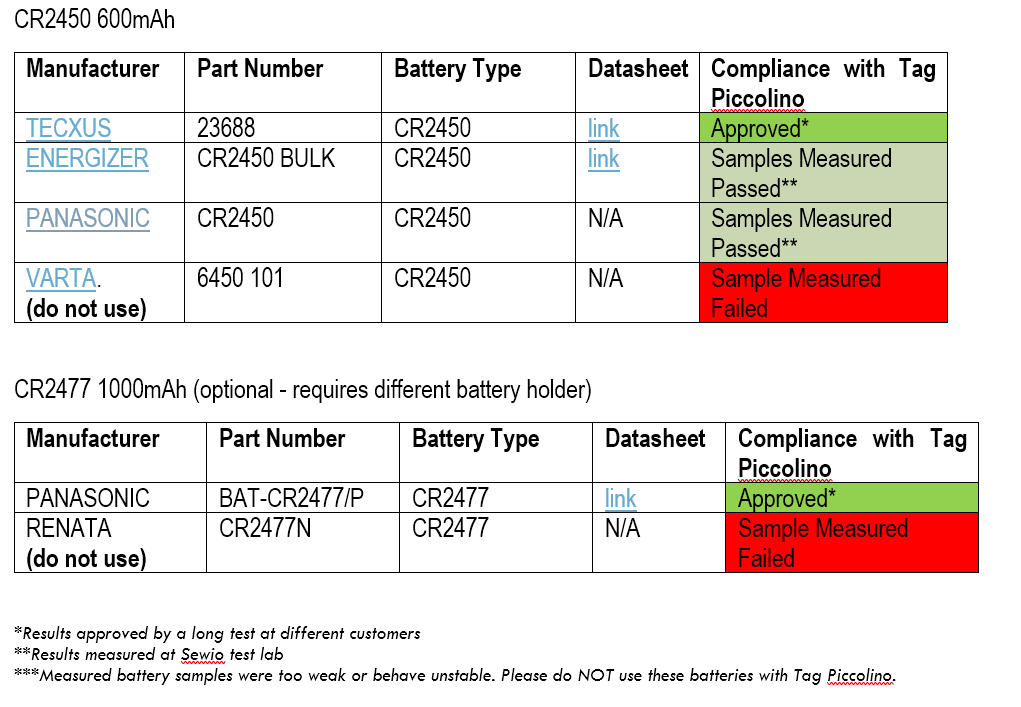 Other vendors such as RENATA or VARTA are NOT recommended to be used with Tag Piccolino.
More info can be found in Tag Piccolino datasheet, chap 11 Battery Selection.