REST position is not uploaded in real-time.
Firstly storing to DB must be activated in order to get positions via REST interface.
RTLS Studio -> RTLS Manager -> RTLS Server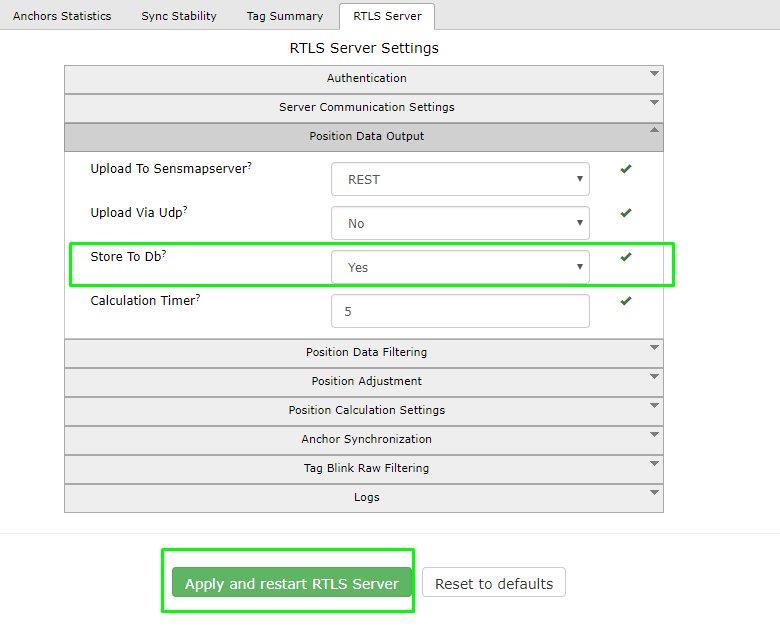 In order to prevent server overloading with frequent DB position writes. Position are stored in a queue and written in DB in batches of app. 200 positions or after one minute of inactivity for tag. 
Since the REST interface obtain data from DB this latency is applied for REST queries. For strict real-time positioning with minimum latency please use Websockets or UDP connector.