What is the recommended VirtualBox setting for the smooth run of the RTLS TDoA Kit?
To achieve a good performance of the RTLS TDoA Kit make sure that the virtual machine in the VirtualBox has assigned enough resources. The following VirtualBox settings are recommended.
RAM memory – use at least 2048 MB memory provided to the virtual machine
Processors – use at least 2 Virtual CPU in the virtual machine (note: use 100% Execution Cap parameter)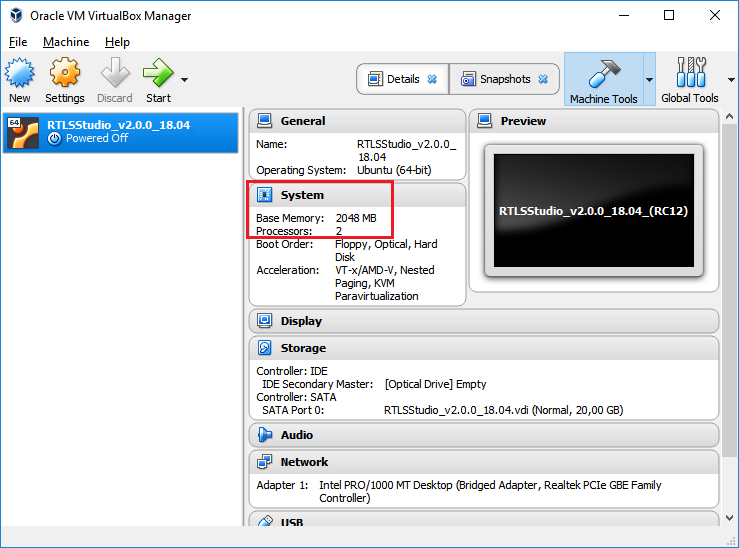 Is it also highly recommended to turn off all power saving features or set up a high-performance profile in the Host Operating System. This recommendation applies, especially to notebooks and mobile devices.
The figure below is an example of the performance settings for OS Windows 10.