GET THE MOST VALUABLE INFORMATION OUT OF YOUR LOCATION INTELLIGENCE FOR BUSINESS DECISIONS WITH RTLS ANALYTICS SOFTWARE.
Enhance your system by powerful analytics empowering you to improve the processes visibility, discover weak spots and mainly to save operational costs.
SAGE Analytics is a revolutionary software service delivering important facts and relevant information about movement in your facility. Accessible all in one compact dashboard, helping you to swift logistics, speeding-up operation and streamline key processes.
"Discover what questions we answer to bring you smart process visibility."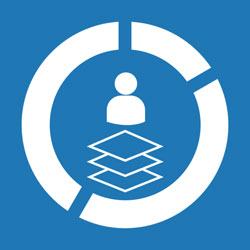 HOW MUCH TIME VEHICLES SPENT IN SPECIFIC AREAS WITHIN THE FACILITY?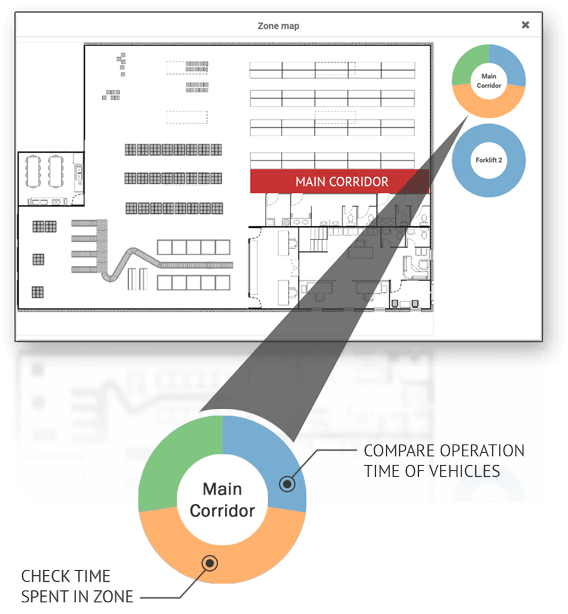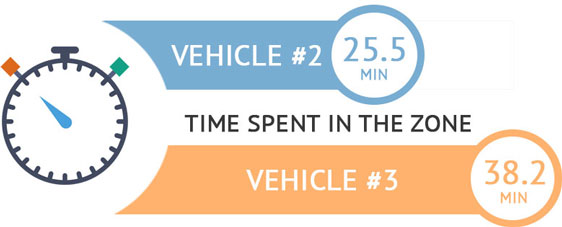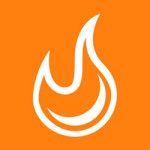 HOW MUCH THIS CORNER AFFECTS THE PERFORMANCE OF INTRALOGISTICS SUPPLY CHAIN?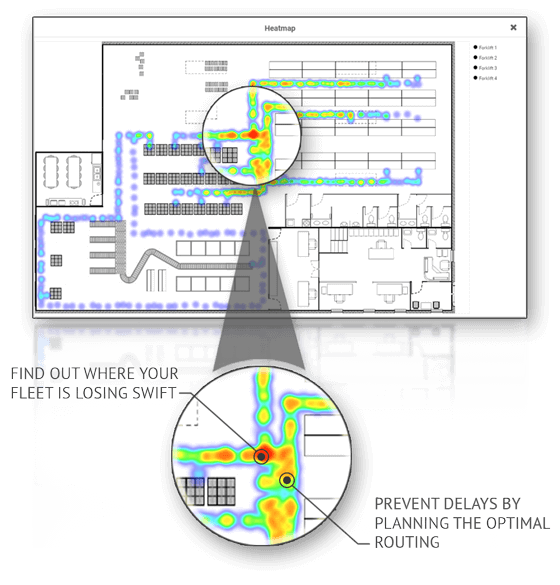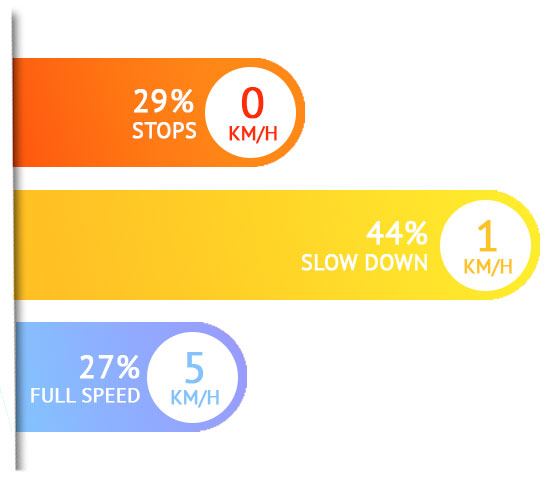 Indoor Tracking RTLS UWB Kit
START TO LOCATE REAL-TIME NOW WITH RTLS UWB KIT
Most of the IoT projects starts with the proof of technology/concept or small pilot project. To simplify and accelerate your success, you can easily start with plug&play RTLS UWB Kit. Demonstration or testing thus can be done almost immediately. If you want to extend area, just add more Anchors, it is simple.
5x  Anchor Router Cube

2x Tag IMU

2x Tag Piccolino

Software full license for RTLS Studio and SAGE Analytics

Complete plug-and-play accessories

Full documentation