GET THE MOST VALUABLE INFORMATION OUT OF YOUR LOCATION INTELLIGENCE FOR BUSINESS DECISIONS WITH RTLS ANALYTICS SOFTWARE.
Enhance your system by powerful analytics empowering you to improve the processes visibility, discover weak spots and mainly to save operational costs.
SAGE Analytics is a revolutionary software service delivering important facts and relevant information about movement in your facility. Accessible all in one compact dashboard, helping you to swift logistics, speeding-up operation and streamline key processes.
"Discover what questions we answer to bring you smart process visibility."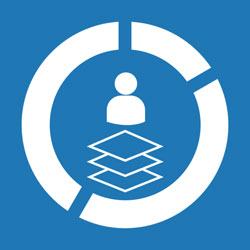 HOW MUCH TIME VEHICLES SPENT IN SPECIFIC AREAS WITHIN THE FACILITY?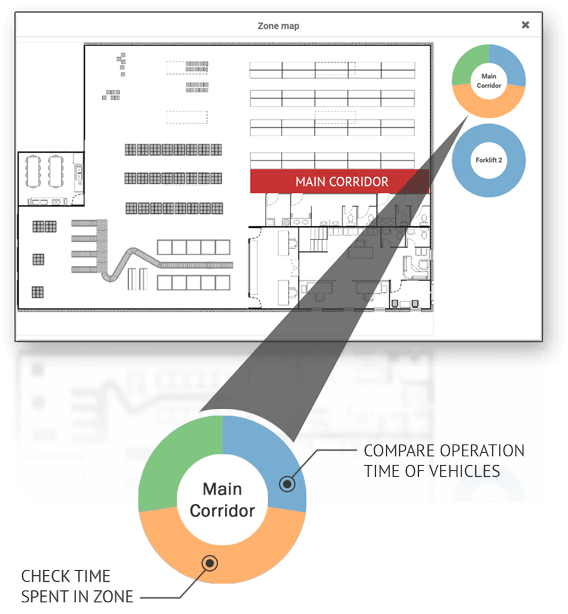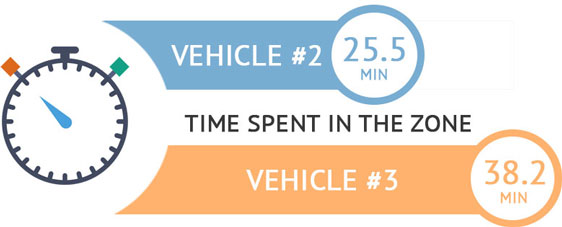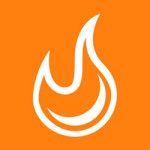 HOW MUCH THIS CORNER AFFECTS THE PERFORMANCE OF INTRALOGISTICS SUPPLY CHAIN?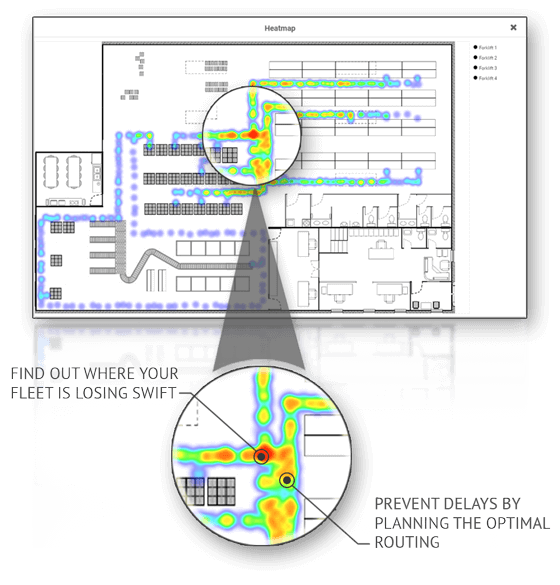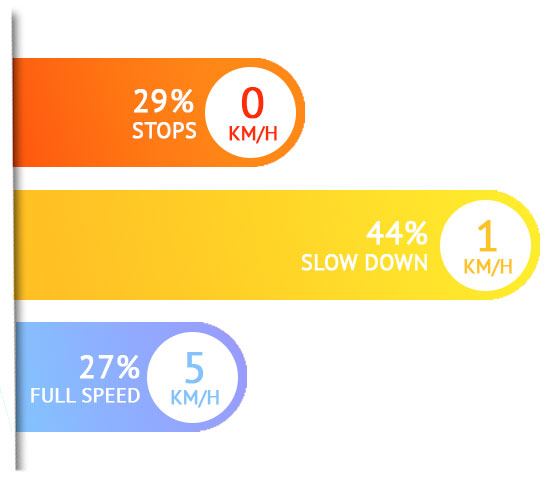 Start Successful Indoor Tracking Easily with the RTLS UWB Kit
Innovative IoT projects start with a proof of concept (PoC) or a small pilot project. To simplify the process and ensure your success, you can start easily with the plug-and-play RTLS UWB Kit.
With the kit, you have all you need to set up precise indoor tracking of an area of up to 400 m2 (4,305 sq ft) within one hour. Tutorial videos and installation guides help you to streamline the process and, if needed, the kit also comes with one month of complimentary implementation support. The hardware as well as a software license are included in the kit, and can later be fully reused in your actual project.