Delivering a successful indoor tracking project fast, with low maintenance costs and on budget, requires more than just using the latest hardware and software. That's why Sewio supports your projects by sharing its unrivalled 10+ years of UWB expertise and focus in its training. Sewio offers all its partners and their employees free access to one of the most comprehensive training programs in the industry. Not a Sewio partner yet? Find out how to become one!
Sewio RTLS training deep dives you into examples in real environments with a focus on showing you how to avoid the most common issues and fails, thereby, speeding up the entire project delivery and ensuring the best customer experience. Take the fastest path to mastering Sewio RTLS and the world of UWB-powered indoor tracking.
Start Your Adventure by Learning the Way You Want
Learn at your own pace with learning paths designed just for you – take the remote training at any time, visit us in person or get a Sewio consultant to train you at your company.
Learn online
Free of charge
Three Steps to Completing Your Training and Mastering RTLS
The training is divided into three parts – each completed with a mandatory online test. You need to complete the previous level of training before enrolling on the next one.
L1 Training (business)
The first level of training goes through a project's Qualification, Discovery, and Quotation flow stages. The goal of this training is to provide you with a brief overview of Sewio UWB technology and use-cases, and helps you to qualify whether it fits your customer's use-case. Finally, we help you to provide an indicative quote instantly as well as a precise final quote after learning all the project details.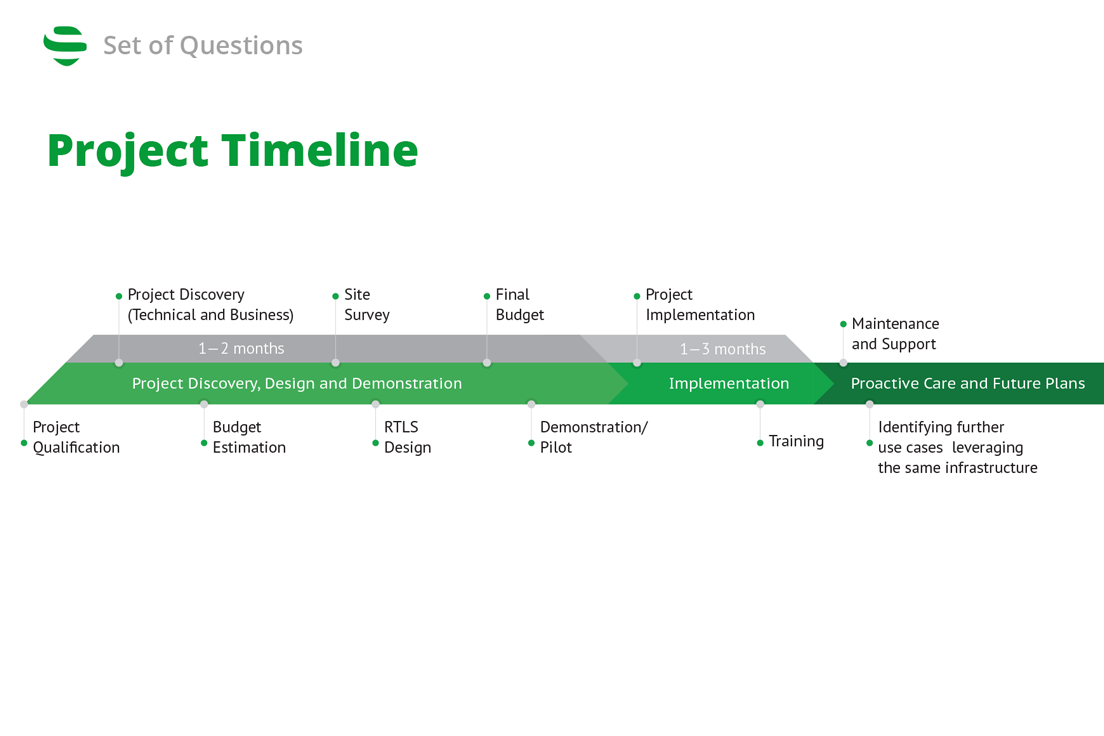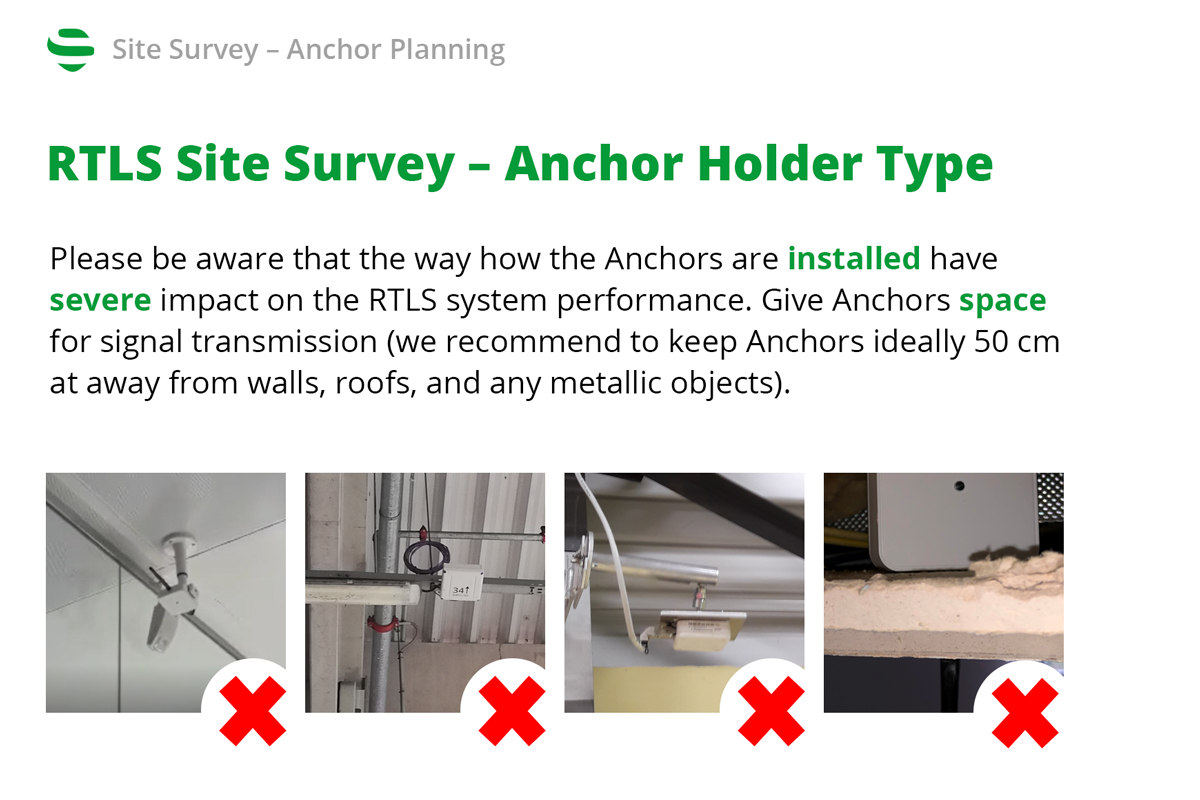 L2 Training (business/technical)
The second level of training focuses on a project's Design and Demonstration stages. Initially, it provides insights into how to collect relevant information from a site survey, how to design anchor placement in greater detail, how to select the correct position and settings of the tags, how to prolong the tag battery lifetime, and how to choose an appropriate RTLS server. There is also a practical exercise with a UWB RTLS kit to help you create the right impression during RTLS demonstrations.
L3 Training (technical)
The third level of training covers the project Delivery stage. You will learn how to make RTLS work, and how to configure and initialize anchors within a larger area. There is also a set of practical exercises based on data from real RTLS deployments. You can evaluate what happens when the positions of anchors are swapped or how to improve positioning performance.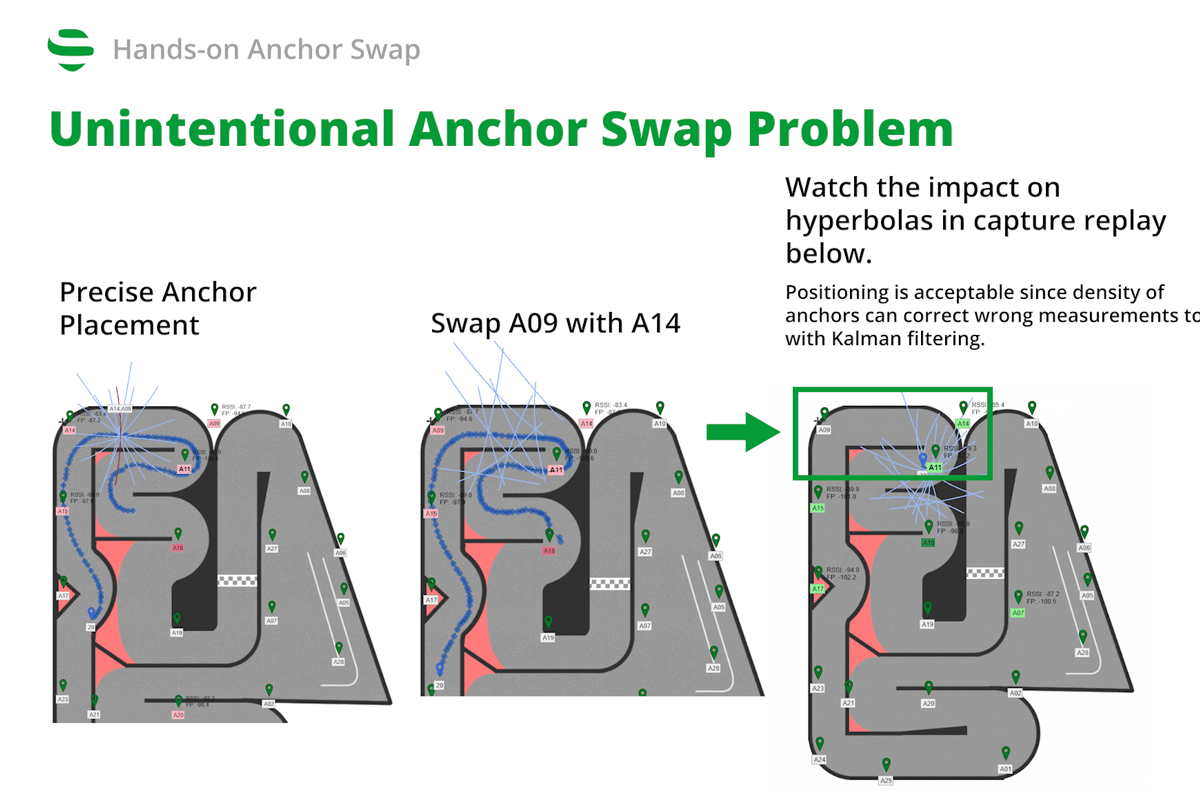 As shown in the schema below, the consecutive training levels correspond to the stages of your indoor tracking projects. The content and knowledge gained from each training level will help you to master each project stage and ensure you provide an unrivaled customer experience throughout the overall project.
Ensuring Your RTLS Projects' Success
The training is not the only Sewio services that help you succeed. Consulting, Support and SLAs are other Sewio services that contribute to an overall project's success, together with software tools such as RTLS Planner and Player. When combined, they form a framework you can use and rely on to deliver your projects successfully, both on time and on budget.
Only Sewio partners and their employees have access
to training. Not a partner? Become one!