Sewio's webinars feature consultants and industry experts revealing data and metrics taken from and proven in real-life scenarios leveraging real-time location systems. Learn from the successes and avoid the pit falls of digital transformation, gain industry leaders' knowledge so you can stay ahead of your competition.
Upcoming Webinars
Join our interactive online sessions on the latest trends in the world of RTLS and indoor tracking. Each session includes a presentation and Q&A. Do not miss out on our next live webinar!
Selection of On-demand Webinars
See the latest RTLS webinar at the time most convenient for you. And if you don't want to miss out on the next one, you have the chance to interact and sign up for our newsletter.

The ROI and Cost Efficiency of Indoor Tracking Services in the Industrial Market
60 min | 12 December 2019
What you can expect:
Real-time location systems are undoubtedly bringing value to industrial customers, but what is their real return on investment? Are their implementations meeting the industry-wide accepted payback period of under two years? What use cases tend to have the quickest pay off and highest ROI?
On top of the answers to these questions, this webinar will cover:
• The main technological and business factors that significantly affect ROI
• An estimation of the real value of increasing production quality, reducing workforce costs, increasing people safety and reducing human error
• Real-life examples with project gains versus implementation and total cost of ownership calculations
Speakers: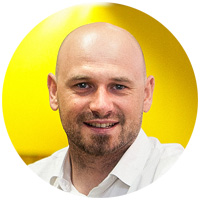 Milan Šimek
CEO, Sewio Networks

The Power Of Ultra-Wideband
1h 16min | 8 August 2019
What you can expect:
During the webinar you will get an overview of today's indoor positioning technologies and how ultra-wideband technology fits into the mix. The webinar will follow up with an in-depth look at UWB and Sewio's RTLS capabilities. Additionally, you'll learn from a case study covering an industrial project and see the actual real-time data from the factory to gain a full insight into the power of UWB. The detailed agenda:
An overview of four indoor positioning technologies​
A deeper look at ultra-wideband technology​
A comparison of TWR and TDoA methodologies
A brief introduction to Sewio RTLS
A case study of indoor tracking in the industry
A real-life demo of RTLS for asset tracking
Speakers: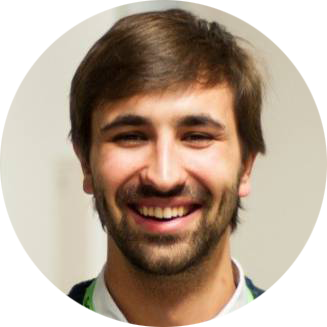 Petr Sedláček
Account Manager & Technical Specialist, Sewio Networks