Tag Piccolino v2r5/v2r6
Piccolino Tag is one of smallest UWB Tag on the market. Tag is powered from a coin battery and configurable through RTLS Manager software. Piccolino Tag is equipped with DecaWave radio module with an integrated ceramic antenna. It supports six channels and three communication speeds 110/850/6800 kbit/s. The Tag also features an accelerometer for movement detection in order to prolong battery lifetime.
Compliant with UWB PHY IEEE 802.15.4a

DecaWave UWB Radio, 6 channels, 3-7GHz

Driven by Ultra Low Power ARM EFM32G M3
Configuration Wirelessly via RTLS Manager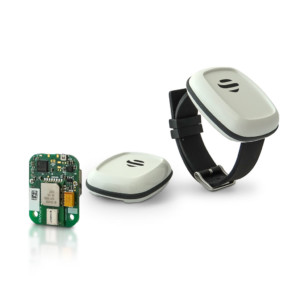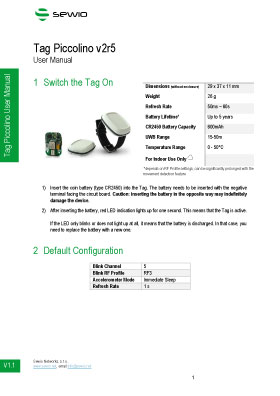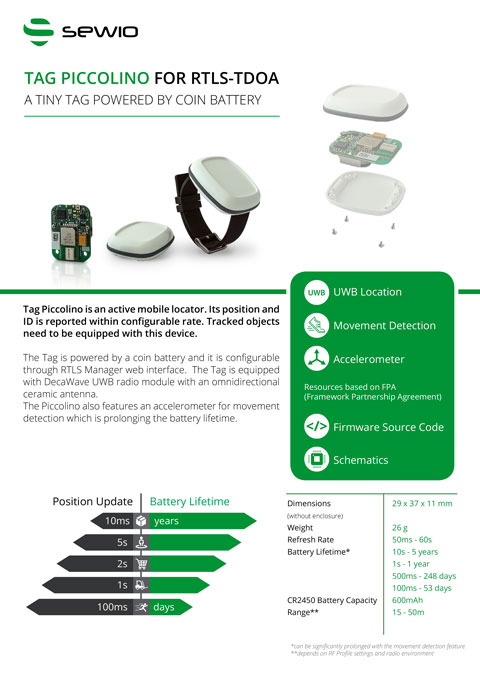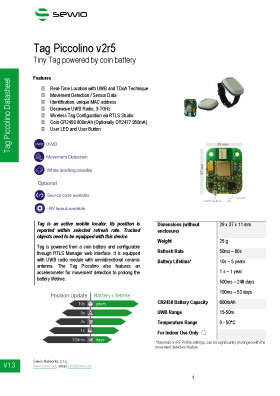 Tag IMU v4r7
Tag with integrated Decawave DWM1000 module powered by Li-ion 600 mAh battery. The Tag is equipped with inertial sensors, mini-USB interface for powering and configuration, power button, LEDs.
Sensors integrated: accelerometer , compass, gyroscope, altimeter, thermometer

Work in TDoA mode (Time Difference of Arrival)

Battery life up to 5 years
Configuration wirelessly and remotely via RTLS Manager (USB console configuration still available)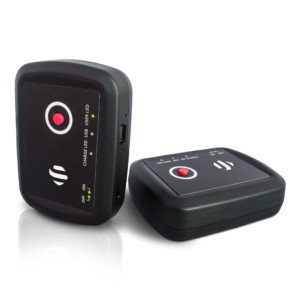 Tag Extension and Customization
This section provides guidance for the partners who would like to make its own Tag extension or HW/FW customization.
It might be interesting IF:
You need to connect your own tag design in Sewio RTLS TDoA

You need to send custom payload from tag

You need to add a sensor to tag

You need to connect tag to another embedded system

You need to change behavior of tag
Following sources are available:
Application Notes covering custom Tag integration and all UWB messages transferred over the air.

Pinout and HW Description
You need to be a Sewio partner. Please contact us via info@sewio.net with subject "Tag Technology".