Increase Your Productivity with Real-time location system
With Sewio RTLS for precise indoor tracking, you can transform your business into a highly efficient, powerful and streamlined operation. Using technology based on ultrawideband TDoA, only Sewio gives you the RTLS hardware and software you need to gain accurate and actionable data and be more productive, cost-effective and safe.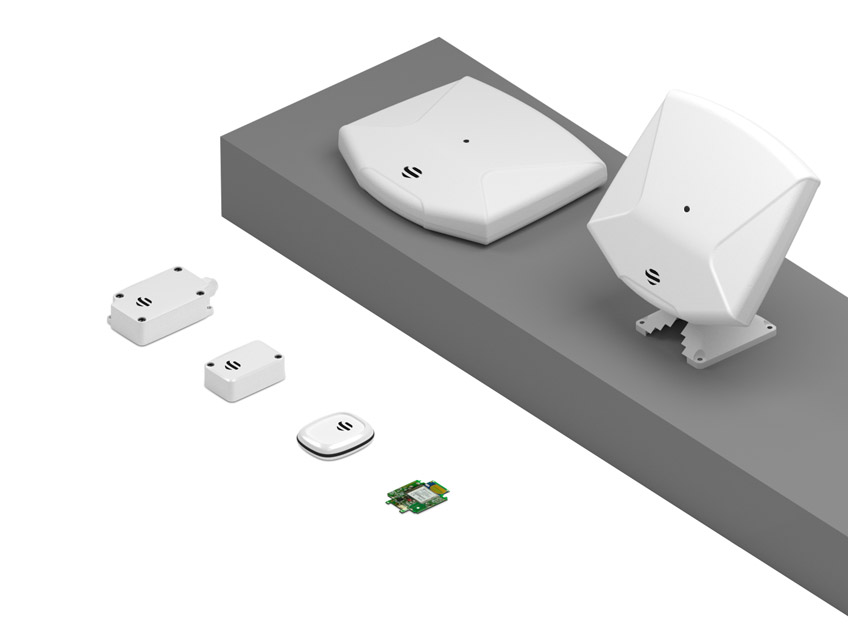 Save 20% of Warehouse Space Just Like Volkswagen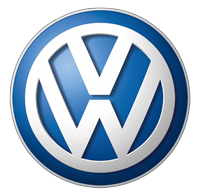 Tracking 70 forklifts and AGV's brought Volkswagen real-time data needed to improve the utilization of warehouse and decrease the distance traveled.
Locate Components 66% Faster Like Siemens Did

Searching for a component within a 18,000 m² hall could create a lot of unproductive time. See how Siemens cut down the average searching time by 66%.
Get 47% Faster Access to Injured Persons as in ENEL

Real-time indoor tracking decreases the time needed for rescuers to reach injured persons and increases the time efficiency in giving them medical treatment.
Accelerate Innovation with the RTLS UWB Starter Kit
Test drive your digitalization real-time location project with our RTLS UWB Starter Kit. It has all the components and software you need to build a proof of technology or small pilot project. The plug and play RTLS UWB TDoA Kit can be easily set up in less than one hour and is fully backed up by our guides, video tutorials and documentation. All the contents of the kit, including the software license, can be later reused within your full project—you just need to add more anchors and tags to scale your area coverage and the number of tracked objects.
Delivery within two weeks

Content fully reusable in your actual project

Quick and easy installation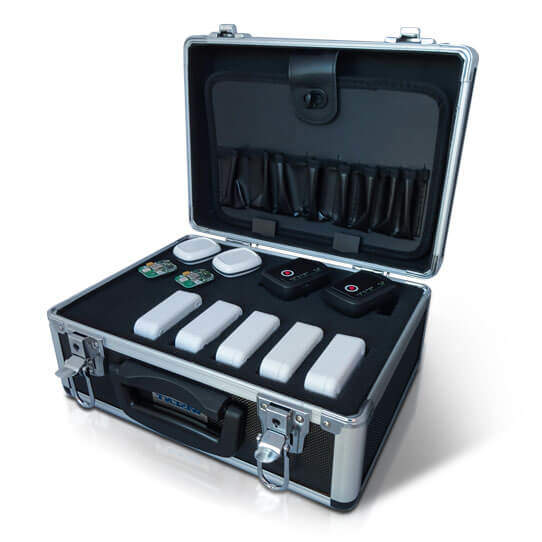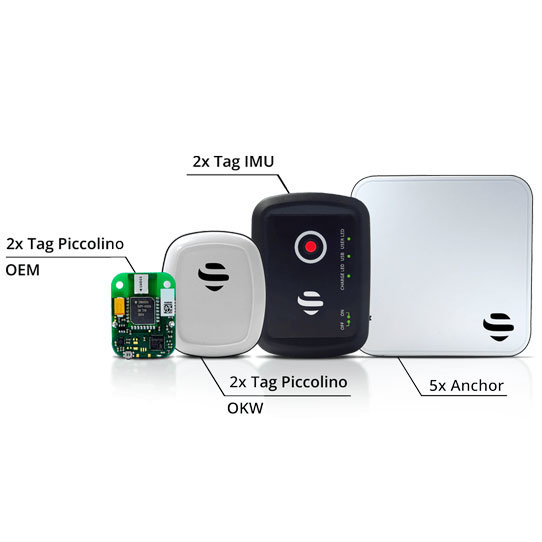 How RTLS Reduce Costs & Boost Productivity
From indoor tracking and navigation, through access control and industrial safety to material flow analysis using eKanban, Sewio is the natural choice. Industrial harsh and dynamic environments make our UWB TDoA RTLS the only technology to use. Industry, and intralogistics, in particular, is our strongest vertical, where we help our clients meet Industry 4.0.
Gain full insights and the context of customer behavior by tracking shoppers instore. Access and leverage the benefits of data that used to only be the domain of e-commerce. Optimize your stores' layouts and daily operations and enable you and your vendors with powerful location-based marketing.
Enable athlete monitoring for sports-performance tracking. Coaches and their teams benefit from sports analytics data, while TV broadcasters and media increase fan engagement through newly-gained metrics. Sport facilities owners, from the smallest gymnasiums to biggest arena, can offer additional services to their users.

Among Fastest Growing Technology Companies in CE

Innovation award for the RTLS Enabling Industry 4.0

Named as a company driving industrial digital transformation

Finalist in innovations in the electronics sector