Increase Your Productivity and Safety with Real-time location system (RTLS)
With Sewio RTLS for precise indoor tracking, you can transform your business into a highly efficient, powerful and streamlined operation. Using technology based on ultrawideband TDoA, only Sewio gives you the RTLS hardware and software you need to gain accurate and actionable data and be more productive, cost-effective and safe.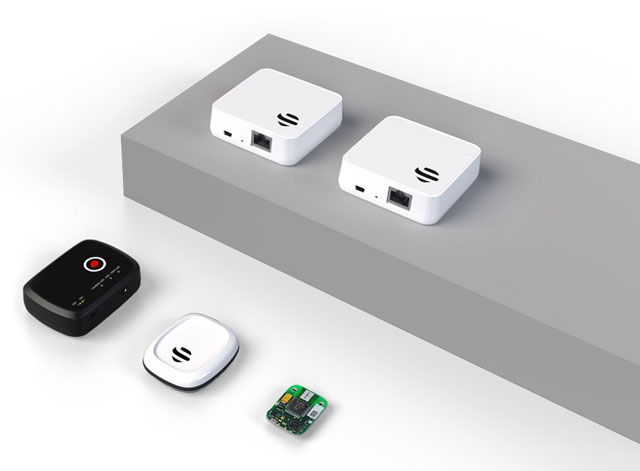 Become the Digital Innovation Hero 
With companies wasting unnecessary hours on poorly optimized workflows that cost both money and man hours, we realized that by using actionable data and insights delivered by a real-time location system, our customers can turn their infrastructures into a high-performing and profitable powerhouse.
Using our technology, you can make decisions based on the most accurate and up-to-date data and maximize the work flow efficiency between each physical touch point. By precisely pinpointing the position of each stock item, warehouse fulfillment and logistical technology you can ensure the swiftest, safest and securest possible operation within your facilities. Not only can you gain back wasted hours and increase productivity, but you can assure the safety of all the personnel on your premises.
And when choosing the right technology, it needs to be precise, reliable, scalable and robust enough to win stakeholders, business cases, and careers, while keeping your company ahead of your competition.
So, when you are basing your business decisions on real data and the accurate insights that come from precise indoor positioning system, you can feel confident that your company's ROI and ability to grow and succeed always come first. Join our clients and become the digital innovation hero.
Customers Innovating Using RTLS 
Our customers range from mid-size organizations to Fortune 500 listed enterprises and operate in the industry, retail, sport, entertainment and livestock verticals.
170+


Customers

35+


Countries

10


Industries
Our Partners Rely on Sewio
Our partner ecosystem includes system integrators, IoT solution providers, AR/VR engineering companies, sports analysts and more.
70+


Partners

30+


Countries

9


Expertise

Among Fastest Growing Technology Companies in CE

Innovation award for the RTLS Enabling Industry 4.0

Named as a company driving industrial digital transformation

Finalist in innovations in the electronics sector
How RTLS Reduce Costs & Streamline your Productivity
From indoor tracking and navigation, through access control and industrial safety to material flow analysis using eKanban, Sewio is the natural choice. Industrial harsh and dynamic environments make our UWB TDoA RTLS the only technology to use. Industry, and intralogistics, in particular, is our strongest vertical, where we help our clients meet Industry 4.0.
Gain full insights and the context of customer behavior by tracking shoppers instore. Access and leverage the benefits of data that used to only be the domain of e-commerce. Optimize your stores' layouts and daily operations and enable you and your vendors with powerful location-based marketing.
Enable athlete monitoring for sports-performance tracking. Coaches and their teams benefit from sports analytics data, while TV broadcasters and media increase fan engagement through newly-gained metrics. Sport facilities owners, from the smallest gymnasiums to biggest arena, can offer additional services to their users.
Accelerate Innovation with the RTLS UWB Starter Kit
Test drive your digitalization real-time location project with our RTLS UWB Starter Kit. It has all the components and software you need to build a proof of technology or small pilot project. The plug and play RTLS UWB TDoA Kit can be easily set up in less than one hour and is fully backed up by our guides, video tutorials and documentation. All the contents of the kit, including the software license, can be later reused within your full project—you just need to add more anchors and tags to scale your area coverage and the number of tracked objects.
Delivery within two weeks

Content fully reusable in your actual project

Quick and easy installation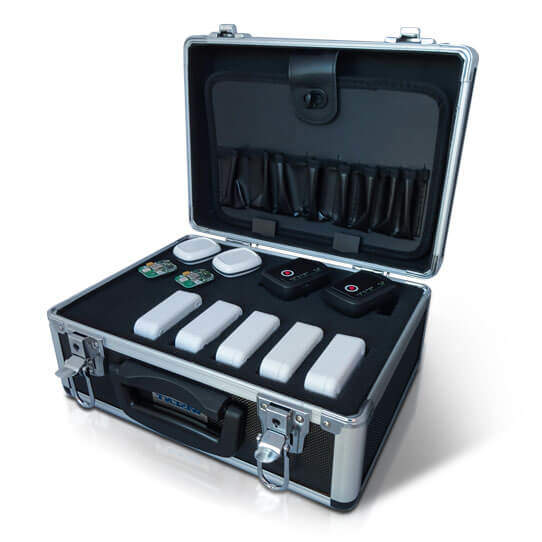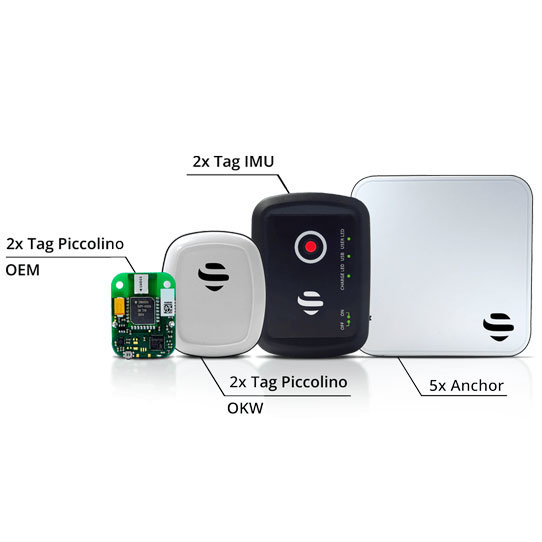 Free Consultation from Our Indoor Tracking Experts
From automotive through retail up to the livestock sector, our experts helped with dozens of innovative projects where our UWB-based real-time location system has been proven as the right technology for indoor tracking. They will guide you through the journey you need to complete your project successfully, and help you select the right software solutions and implementation partner. Don't delay and contact us now. We want to show you how you can leverage our indoor positioning system in your project.