TRANSFORM WORKFLOW INTO A DIGITAL VISIBLE PROCESS
with Precise UWB based Indoor Positioning System

"We realized a project Pick-by-Vision consisting of the implementation of augmented reality via smart glasses in order to optimize picking process in the Skoda intralogistics center.  For the navigation purposes, we integrated location platform powered by Sewio. The key benefits of Sewio platform are mostly the easy installation and adaptive application."

Get the most valuable information out of location intelligence empowering your business decisions. The Sage RTLS Analytics Software opens you a new dimension trough rich location data analytics for complex evaluation of processes in your facility.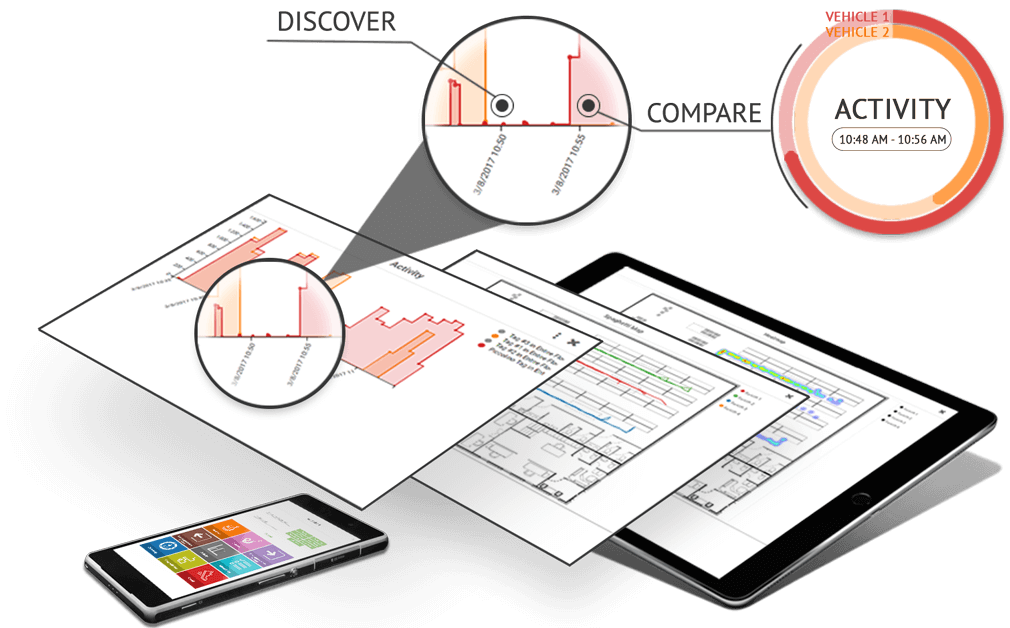 WHY SEWIO LOCATION PLATFORM
Because we bring you market proved indoor location technology, which reliably operate in large industry environments. Our RTLS TDoA Platform integrates comprehensive network management tools enabling full control of your system at any place of the world. You may start with small project and easily scale into large facilities with high number of the Tags. Using our expertise in Ultra-Wideband technology allows us to create high-quality products with outstanding features for your projects.

START TO LOCATE REAL-TIME NOW WITH RTLS TDOA KIT
Most of the IoT projects starts with the proof of technology/concept or small pilot project. To simplify and accelerate your success, you can easily start with plug&play RTLS TDoA Kit. Demonstration or testing thus can be done almost immediately. If you want to extend area, just add more Anchors, it is simple.
5x  Anchor Router Cube

2x Tag IMU

2x Tag Piccolino

Software full license for RTLS Studio and SAGE Analytics

Complete plug-and-play accessories

Full documentation