What Is Indoor Navigation?
Indoor Navigation helps people reach their desired location by guiding them inside buildings. It's necessity increases in unfamiliar, confusing buildings and building complexes. While GPS technology is widely used and known for outdoor navigation, there are different technologies used indoors, including Bluetooth, Wi-Fi and UWB. To make it easy to grasp and based on GPS's popularity, these are sometimes incorrectly called "Indoor GPS".
Contrary to GPS, these technologies work well indoors with higher precision and are even able to determine the actual floor level. Similar to GPS navigation, to provide indoor navigation, the indoor positioning system needs to have the real-time location of the person, a mapping image and a navigation algorithm. The systems typically provide turn-by-turn navigation by displaying directions on a mobile device or they work as voice guidance provided via a wearable audio system.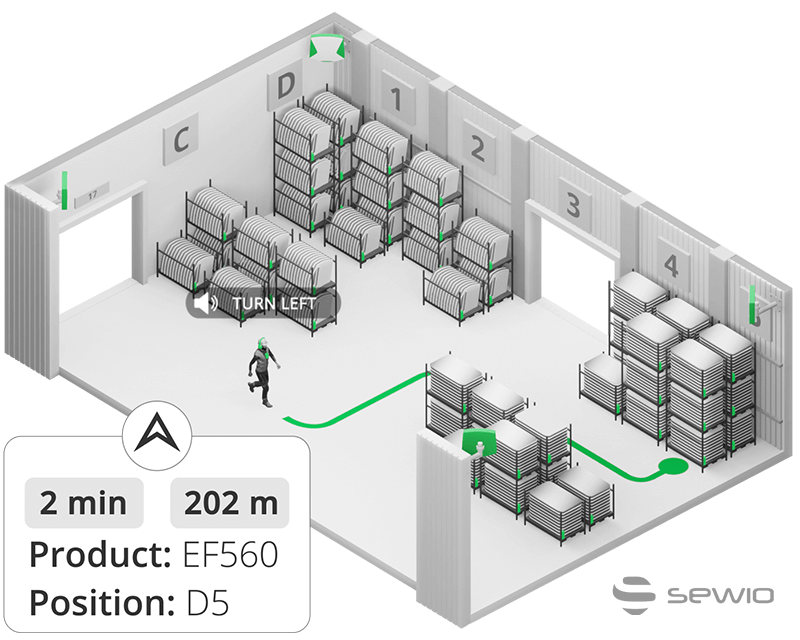 Top 8 Indoor Navigation Applications
Industry and Manufacturing

Guiding Visitors and Newcomers
A site visitor or maintenance worker new to a facility both need to reach the desired destination within the facility quickly and in a safe way. Indoor navigation helps them move efficiently and safely and reach their goal.
Navigating to Needed Components
As in the case of bespoke production, where the final products are assembled from multiple components, the time operators spend on searching for parts to complete their task represents a typical waste that could be limited by navigating workers to the closest component they need.
Indoor Navigation of Forklift Operators
For smooth and efficient logistical operations, each pallet has its own defined placement within the warehouse. Knowing the right location and the shortest way a forklift needs to take to it helps to reduce asset handling costs.
Improving the Picking Process
A wearable audio system navigates workers via the optimal route to the asset in the best picking order possible. This improves the processes workers use to find, pick and place the correct component in the right location.

Healthcare

Hospitals are usually complex, spread among multiple buildings, and busy. Any newcomer who needs to visit different specialists for examinations in a given sequence, without knowing the hospital geography and their current position, just adds to the already busy traffic as they wanders around in circles. Indoor navigation of patients helps to streamline their flow and increase efficiency for everyone.

Airports

Hartsfield-Jackson Atlanta International Airport is one of the busiest airports with 110+ million passengers trying to find the quickest way not only to their gate, but to their favorite coffee chain or closest restroom. Indoor navigation at the airport can help them to be on time at their gate and spend their time more efficiently.

Office Buildings

The biggest office building in the world stretches across 603,869 m² – even if The Pentagon were hundreds of times smaller, it would still be tricky to find the right room where your meeting will start in five minutes. Indoor navigation in offices helps site visitors and employees who often travel between subsidiaries to quickly orient themselves in the space.

Events and exhibition centers

Trades shows and conferences are increasing their attendees' experiences by navigating them to exhibits and programs or guiding them through topic-related tours. The event motto of "navigating you to your next business success" takes on a real meaning with indoor navigation in place.

Retail

DIY shops packed with tens of thousands of products, such as Home Depot in the USA or Bauhaus in Germany, represent the best fit for indoor navigation in retail. To finally finish your home improvement project, you need to buy multiple items – each hidden in a different aisle. Then why not have the store show you not only related products to the one you are standing at right now, but also the closest way to them?

Education

Naturally, university campuses were among the first to adopt smart technologies to facilitate collaboration, the efficiency of usage of resources and make the campus a more connected and enjoyable place. Indoor navigation helps to create a more personalized campus experience for students, teachers and visitors alike.

Indoor Parking

Google can save your back when leaving your car parked outside the building, navigating you to it if you get lost. But even Google gets lost when it comes to indoor parking lots and multi-story car parks where GPS signals are blocked, making indoor location systems navigation your new best buddy.
Customer Projects Leveraging Indoor Navigation
Sewio Partners Delivering Indoor Navigation
The Benefits of Using Sewio RTLS
Rechargeable UWB RTLS tags for employee location tracking with a battery life of years.

A fully scalable solution that allows you to customize existing tags, add thousands of trackable personnel and increase the coverage as your needs grow.

30 cm accuracy, which allows the full flexibility and variability of virtual zones without any changes of infrastructure.

Sewio RTLS is fully industry certified to guarantee reliable and scalable performance in even the harshest environments.

One flexible infrastructure suitable for multiple existing and future business cases.

We ensure you find the perfect certified and well-trained partner in your region for your project based on customer/partner fit.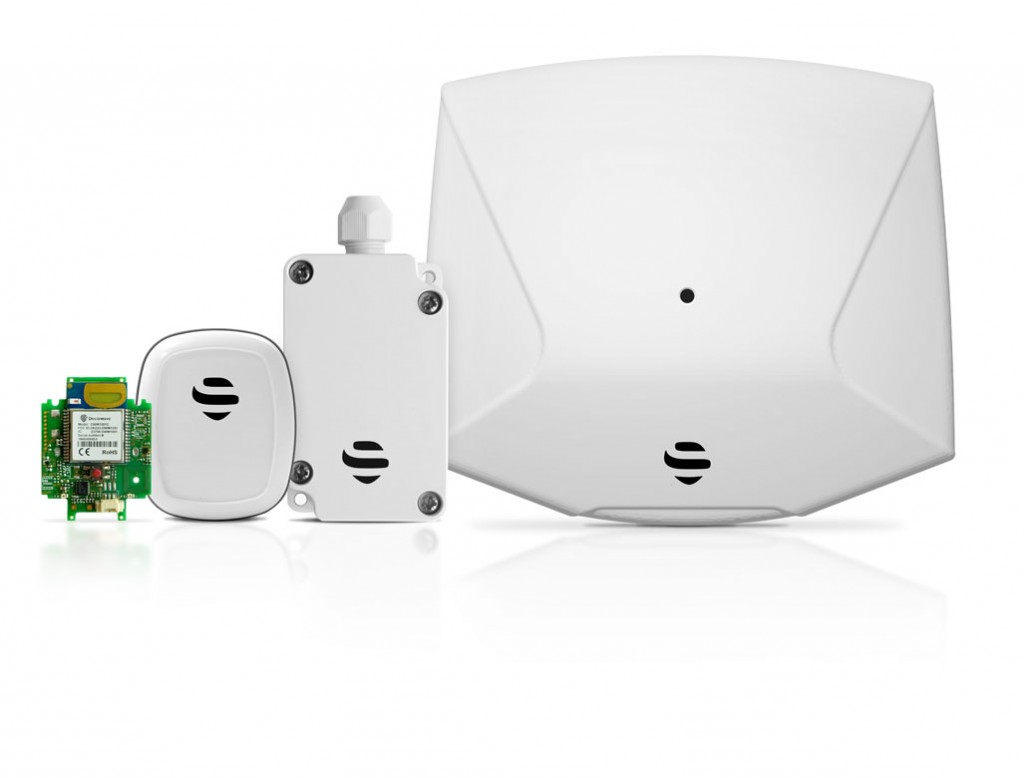 Ready to Start Leveraging Indoor Navigation?
"

We realized a project Pick-by-Vision consisting of the implementation of augmented reality via smart glasses in order to optimize picking process in the Škoda intralogistics center.  For the navigation purposes, we integrated location platform powered by Sewio. The key benefits of Sewio platform are mostly the easy installation and adaptive application."

Roman Pekar
Coordinator of logistics strategy, Škoda Auto