RTLS Studio is an all-in-one software solution for the smooth installation, deployment, maintenance, and control of a real-time location system for indoor tracking.
RTLS Studio features the following tools:
Using RTLS Studio, you can conveniently deploy and manage the entire RTLS platform. In addition to RTLS Studio, Sewio partners and clients can also benefit from RTLS Planner for effective project planning and RTLS Player for evaluating and fine-tuning the system. Both RTLS Planner and RTLS Player are available on the Sewio Portal.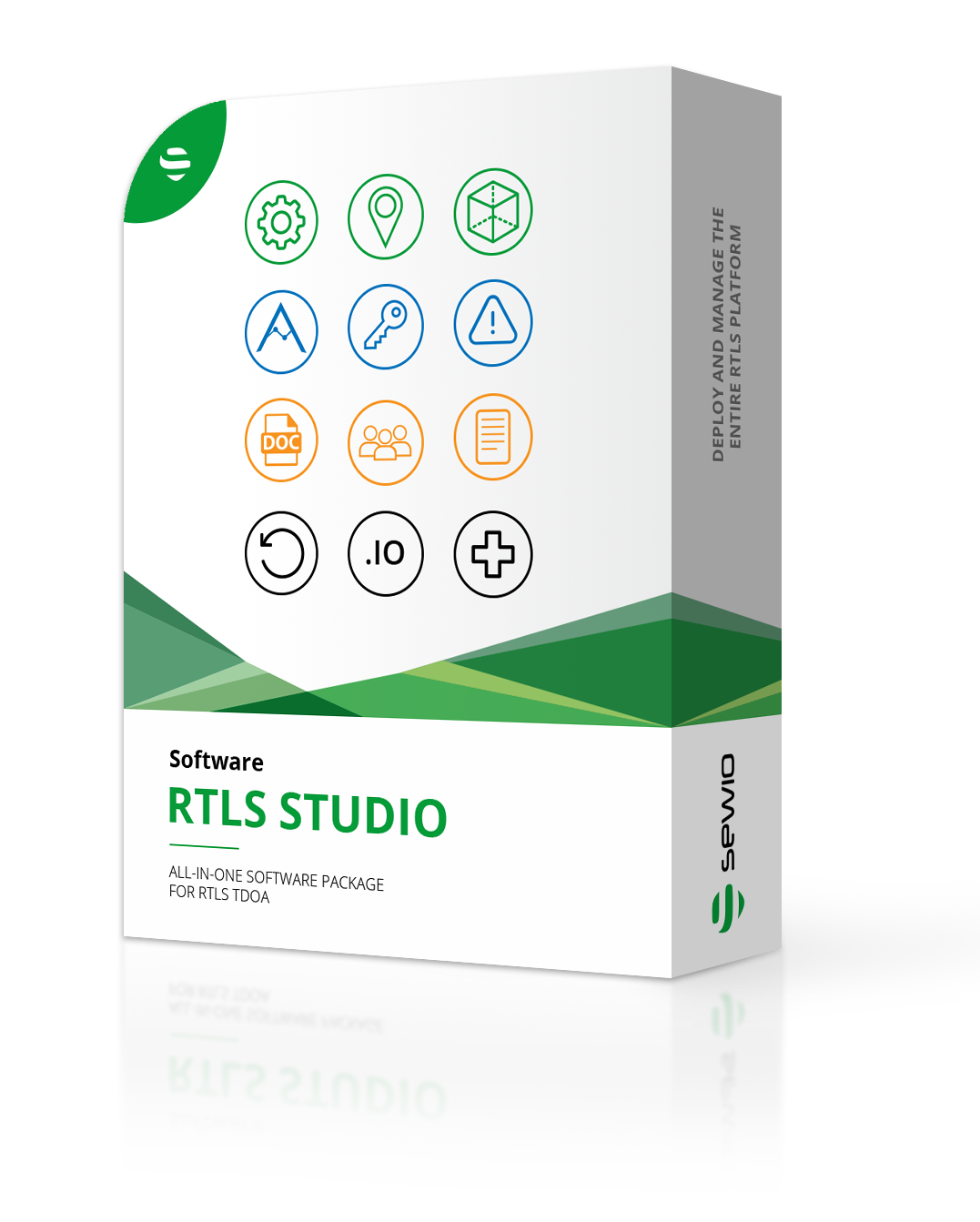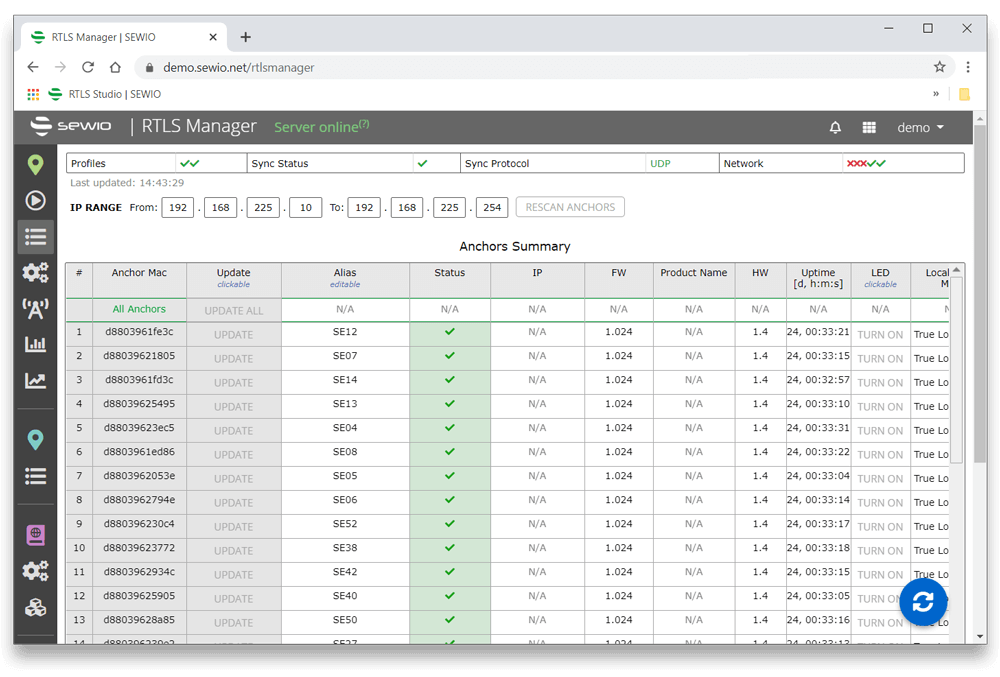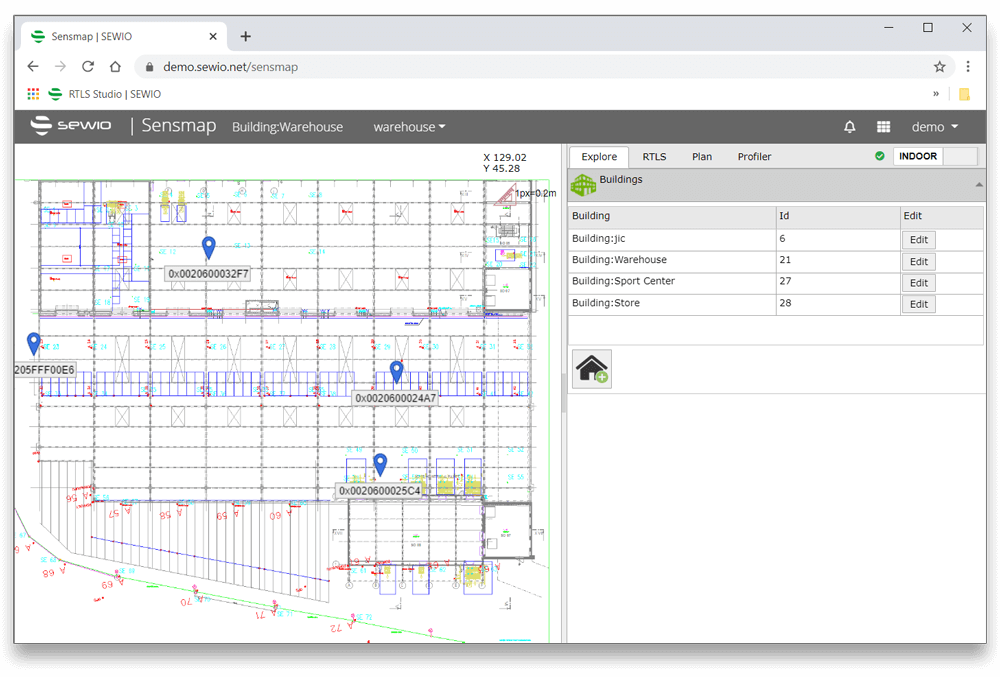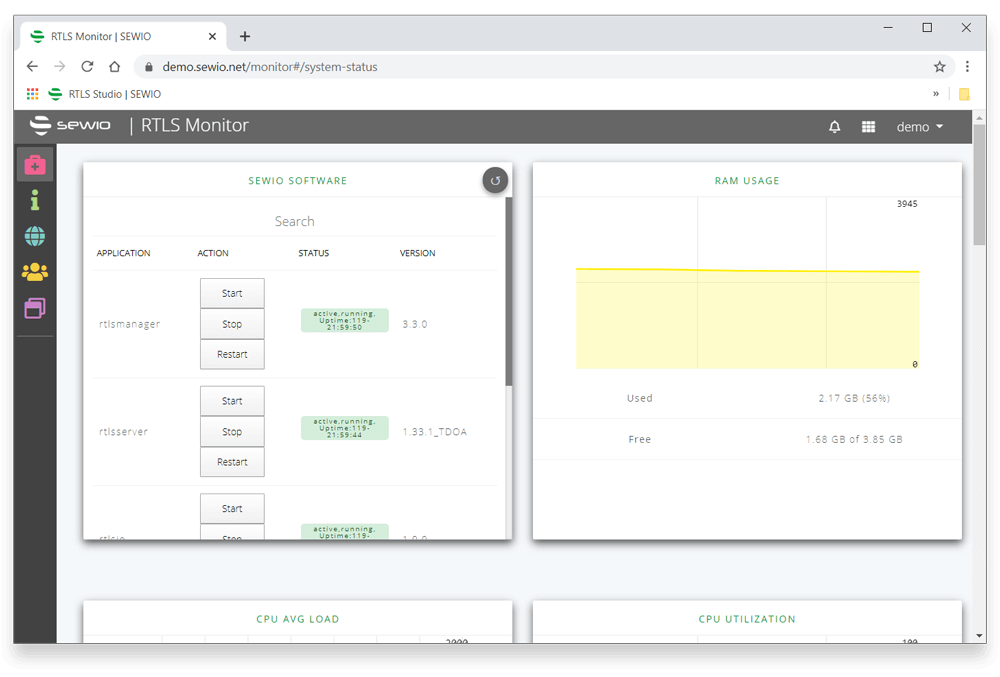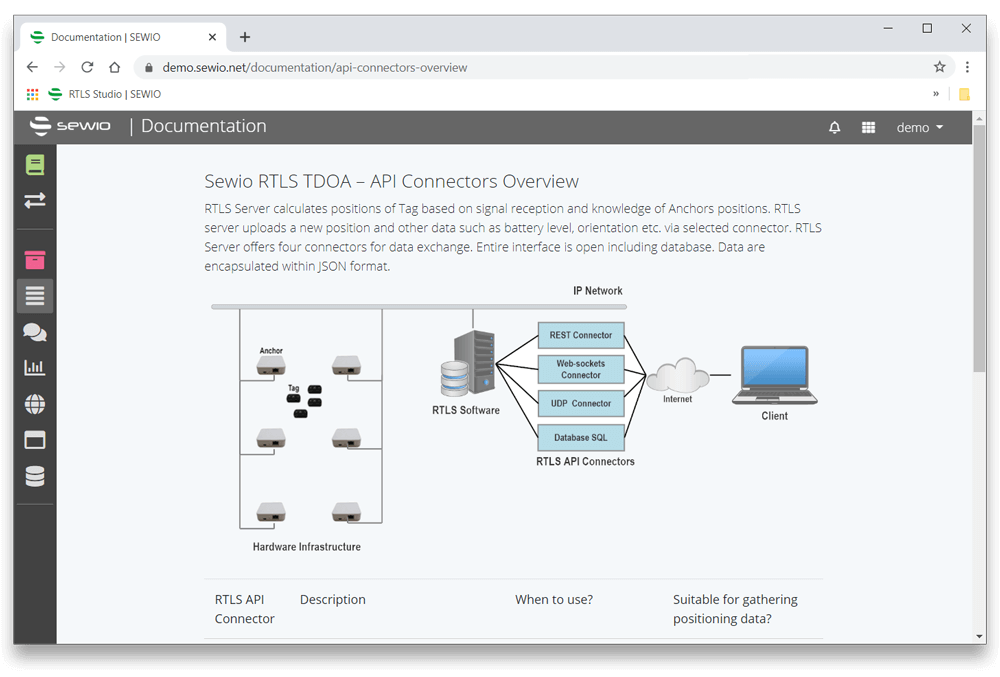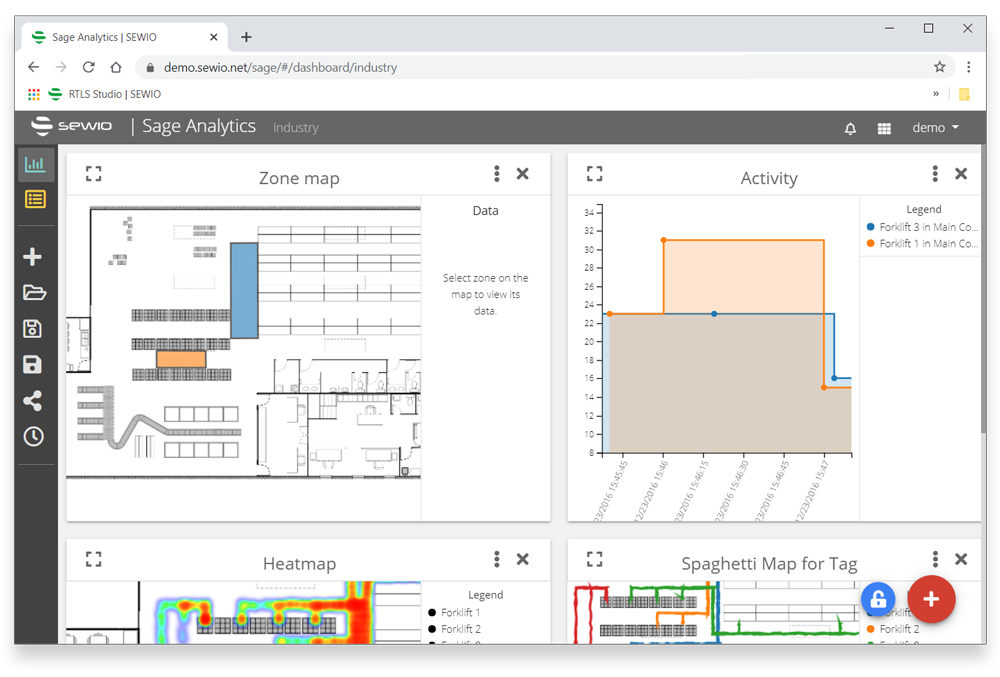 Four Examples of How Real-time Location Data Brings Valuable Insights in SAGE Analytics
4. Are my fleet's operation and continuous flow effective?
Using a spaghetti diagram, both in real-time mode and as a historical replay, enables you to explore the continuous flow of your fleet for further process optimization by identifying inefficiencies in area/work layout, transportation wastage and reducing non-value-added activities.
The Quickest Way to Start with Indoor Tracking: The UWB RTLS Kit
Test drive your digitalization real-time location project with our RTLS UWB Starter Kit. It has all the components and software you need to build a proof of technology or small pilot project. The plug-and-play RTLS UWB TDoA Kit can be set up easily in less than one hour and is fully backed up by our guides, video tutorials and documentation. All the contents of the kit, including the software license, can later be reused within your full project – you just need to add more anchors and tags to scale your area coverage and the number of tracked objects.
Delivery within one week, installation in one hour

Content fully reusable in your actual project

Scalability of both the area coverage and number of tracked objects