RTLS STUDIO SW
ALL-IN-ONE SOFTWARE PACKAGE FOR RTLS TDOA
RTLS Studio is all-in-one software package enabling smooth installation, deployment, maintenance, and control of the Location platform.
With RTLS Studio you can conveniently deploy and manage the entire RTLS platform.
DEPLOY AND CONFIGURE THE ENTIRE RTLS NETWORK WITH STUDIO MANAGER
Check your RTLS platform system parameters, upgrade the entire system once the new firmware version is released or reconfigure devices on-demand, all remotely and online, no matter where you are. The RTLS Studio Manager is designed to deliver simple, accessible and user-friendly system management.
3D & 2D SENSMAP VISUALIZATION
CREATE A DIGITAL TWIN WITH REAL-TIME MOVEMENT VISUALIZATION
Sensmap gives you a complete overview of the happening in your facility even you are miles away. Sensmap features Virtual Zones setup, Geofencing, Alerting and Notifications, real-time asset Tracking, Trajectory recording and Anchors deployment together with facility plans and buildings management. Everything embedded in the interactive mapping, visualization tool with the graphically friendly interface.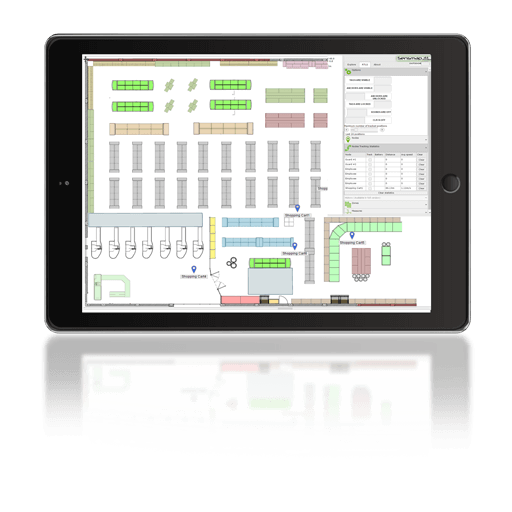 DEVELOP AND INTEGRATE WITH OPEN API AND COMPREHENSIVE DOCUMENTATION
Integrate the location intelligence into your own solution with HTTP REST, WebSocket, and UDP stream. With RTLS Studio you have all data formats and interactive Open API interface for smooth integration accessible at one place.
GET MORE OUT OF LOCATION DATA WITH SAGE RTLS ANALYTICS
Exploit new operational possibilities while strengthening current best practices in your enterprise to lower operation costs. Refine and transform operational effectiveness with SAGE RTLS Analytics which opens up insights to location intelligence in your facility.
This Analytics tool gives you the power to access to the statistically processed data in form of reconfigurable and explanatory dashboards.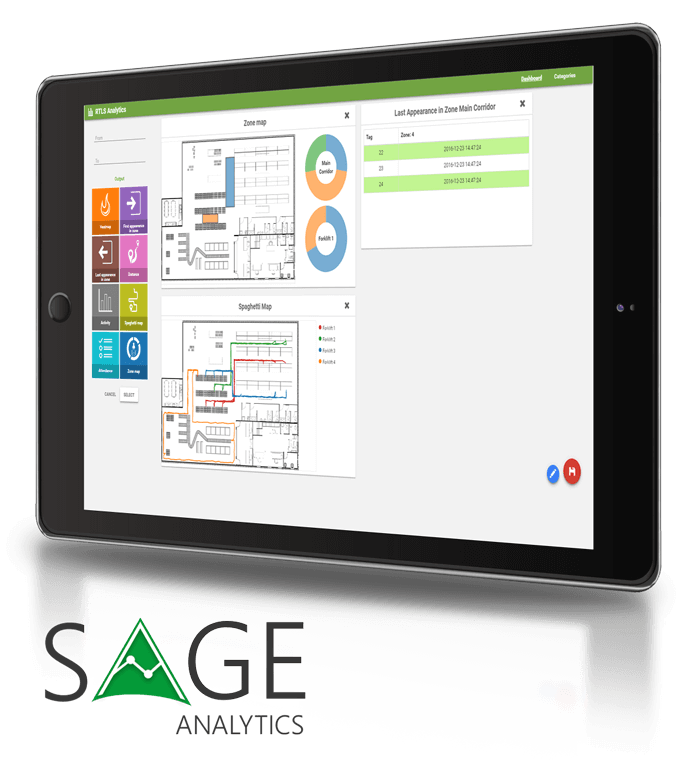 *Starter version included in RTLS Studio SW is limited. The full version of SAGE Analytics is licensed separately.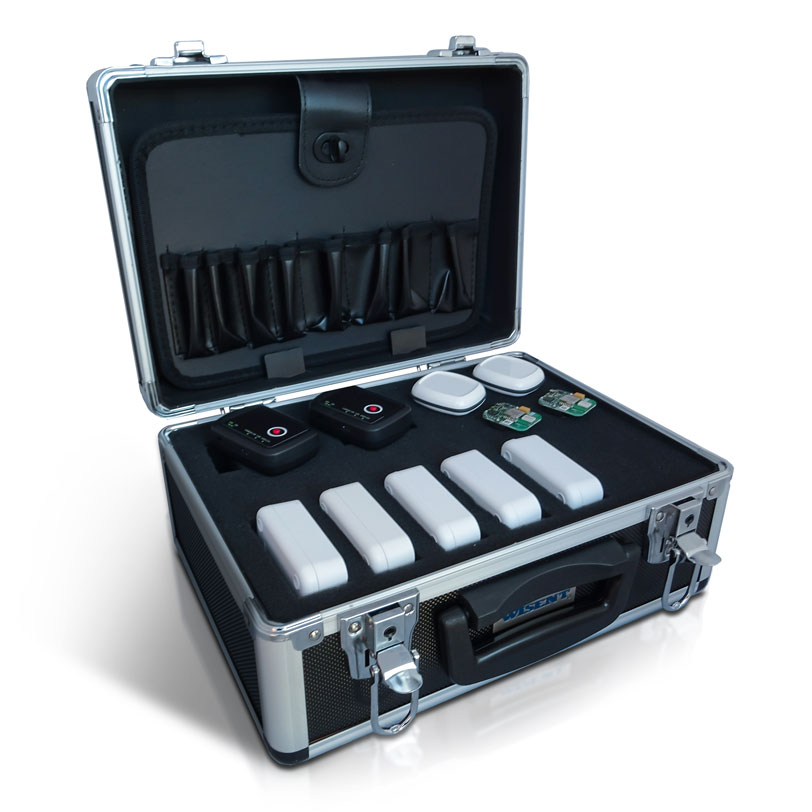 Indoor Tracking RTLS UWB Kit
START TO LOCATE REAL-TIME NOW WITH RTLS UWB KIT
Most of the IoT projects starts with the proof of technology/concept or small pilot project. To simplify and accelerate your success, you can easily start with plug&play RTLS UWB Kit. Demonstration or testing thus can be done almost immediately. If you want to extend area, just add more Anchors, it is simple.
5x  Anchor Router Cube

2x Tag IMU

2x Tag Piccolino

Software full license for RTLS Studio and SAGE Analytics

Complete plug-and-play accessories

Full documentation