eKanban for Material Flow Analysis
Moving from manual Kanban to eKanban (known also as Digital Kanban) for paperless manufacturing is an inevitable step in digital transformation. It allows greater control over operating profit and cash flow, enhances efficiency and productivity with existing resources, eliminates errors and improves visibility and transparency across the organization. If you can identify with any of the following, read on:
•  Is your production's efficiency affected by human errors?
•  Are you missing real-time data on the production process?
•  Could you benefit from lowering the manpower costs?
•  Is your inventory holding an inefficiently sized buffer?
| | |
| --- | --- |
| | High manpower costs of managing a Kanban process that could be easily automated. |
| | Delay in receiving data of the actual consumption leading to inefficiently sized inventory levels. |
| | Lost or wrongly processed Kanban cards leading to unregulated reprinting and low reliability of the data as every human interaction increases the chances of errors. |
| | The inventory must be at a higher level to cover the delayed and error-prone data. |
| | Not fully optimized lead-time that could be shortened by having real-time and reliable information on the actual consumption. |
| | Missing real-time visibility and transparency throughout the manufacturing organization. And not having a single source of truth that is easily accessible to management online. |
| | |
| --- | --- |
| | Fewer employees needed to cover the operation – the routine and error-prone operations of the personnel who had been collecting and sorting Kanban cards can be now automated. |
| | Gain full real-time visibility of processes – management can achieve greater control by being notified immediately if the flow is not following the momentum. Improved transparency across all departments and facilities. |
| | Reduce manual-entry errors – the number of badly processed or lost Kanban cards is significantly reduced freeing supply managers and buyers from the replenishment loop. |
| | Precise inventory flow (no excess, no shortage) – the real-time data allows the minimization of the buffer stock. |
| | Shorten lead-time – the processing of Kanban cards in intervals is replaced by real-time processing leading to reduced lead-times. |
| | The ability for continuous improvement (Kaizen) – having real-time and correct data management can continuously optimize processes. |
| | Increased quality of products – real-time location makes it easier and quicker to find the defective parts and prevent them from reaching the next step in production. |
Real-life Case Study of eKanban
The following results were obtained using eKanban delivered by Sewio RTLS in one automotive – yet, due to an NDA, unnamed – company.
25% Reduced Inventory and Lead Time

The Kanban card used for controlling the material flow between the press shop and welding were manually collected at one-hour intervals. Based on this delay of data, the buffer of the stock in the press shop had to be able to cover four hours on average. Switching to eKanban, the stock could be reduced by 25%. This reduced the lead time between welding and the press shop.
Three Employees Saved

Three employees over three shifts had to manually collect, sort and insert the Kanban cards back into the Kanban box. eKanban automated this system and eliminated the error-prone work process.
Gained Higher Visibility and Increased Ability to Plan

Managers now have full, real-time visibility and control over the manufacturing process, allowing quicker decisions, better planning and continuous process optimization.
Higher Quality of Production

If a part is identified as being defective, it is quick and easy to find the other parts from the same batch using RTLS. Parts not meeting the quality levels are discovered fast and removed from future processing resulting in the higher quality of products.
Push vs Kanban vs eKanban
| System Inv. Control | Push | Pull Kanban | Pull eKanban |
| --- | --- | --- | --- |
| Methodology | Just-in-case | Just-in-time | Just-in-real-time |
| Inventory | Inefficient | Optimized | Right-sized |
| Lead time | Long | Medium | Short |
| Waste | High | Low | Eliminated |
| Data reliability | Medium | Error-prone | High |
| Visibility | Limited | Limited | Real-time |
| Signal transfer | Difficult | Moderate | Streamlined |
| Process maint. costs | Low | High | Low |
| Continuous improv. | Possible | Suitable | Ready-made |
Benefits of Using Sewio RTLS to Power eKanban
The ability to set an unlimited number of virtual zones easily that can be updated with a single click at any time in the future to adapt to any updates of processes.

30 cm accuracy that allows the full flexibility and variability of virtual zones without any changes of infrastructure.

Continuous Track and Trace – unlike RFID and other technologies providing only presence detection and requiring gates which creates obstacles.

UWB utilizes dedicated frequency bandwidth unlike overcrowded 2.4GHz that is typically forbidden by IT.

Unlike RFID, WiFi and Bluetooth, Sewio's UWB-based technology works with higher precision and reliably in harsh metallic and variable
environments.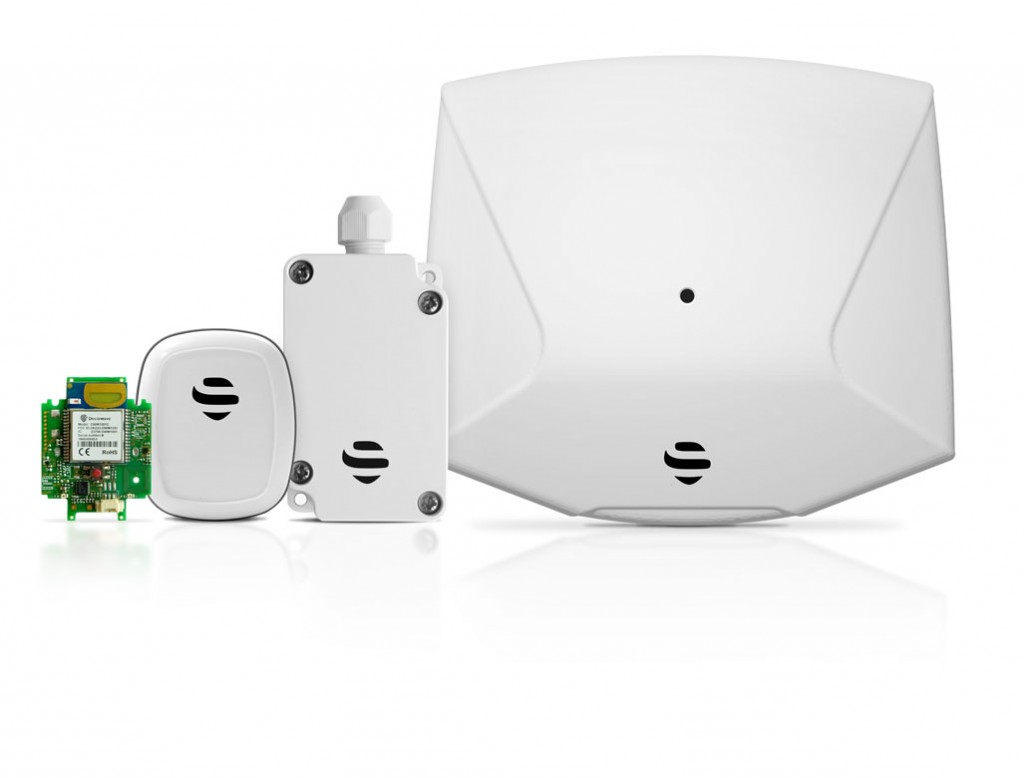 "

Sewio has given us an enterprise Indoor Positioning System that we can rapidly deliver innovative solutions to our customers. Our previous experience with other indoor positioning technologies and their deployment within automotive industry showed us that harsh metallic environment is the common attribute of all the projects and the main reason why technologies other than Sewio failed. Sewio UWB TDoA based technology is not just a right-first time option for industry projects, but often the only reliable solution on the market."

Peter Mačuš
CTO of Ceit Group a.s