Sewio Newsletter | RTLS Studio SW Release, New Piccolino Tag, Open API
By Klara Smetanova | February 24th, 2017 | 2 min read
Content
Electronica Messe Munchen: Visit Sewio exhibition at Hall EOE Booth 200
New SW release: Sewio launched RTLS Studio SW
Tech news: Open API accessible online
Piccolino Tag: New tiny Tag with variants of multipurpose enclosures
Startupnight 2016: the biggest event for Startups in Berlin
Sewio and Decawave presented together at IPIN 2016 RTLS-TDoA Platform
Sewio is presenting at Electronica 2016 in Munich
From 08.-11. November 2016
Find us at the World's Leading Trade Fair for Electronic Components and enjoy digitization of movement in real-time. At our booth, we will demonstrate management and operation of our fully scalable RTLS platform.
Sewio has been elected as a nominated participant of Fast Forward Platform 2016 and we are part of the Start-up Platform powered by Elektor magazine.
Find us at Hall EOE Booth 200

Find more details about Electronica HERE
RTLS STUDIO ALREADY AVAILABLE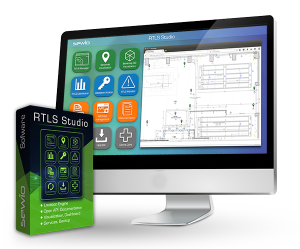 This September Sewio has released RTLS Studio SW bulk, a new tool integrating all SW resources in one place. Convenient and friendly handling of entire platform including:
Commissioning and Visualization
Monitoring and Access
Open API and Documentation
Services with Device Care
User-friendly organized and intuitive composure contains everything you need for easy and fast deployment and remote maintenance of your RTLS installation.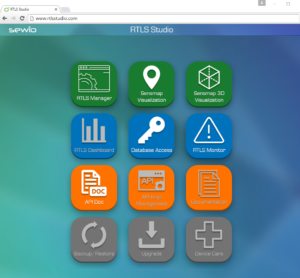 Ready for DEMO? Try RTLS Studio HERE
THE BIGGEST STARTUP EVENT STARTUPNIGHT 2016 IN BERLIN WITH SEWIO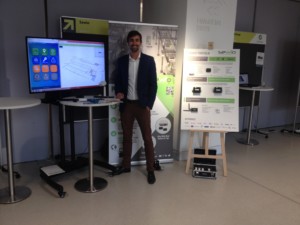 200 Startups, 5 locations, 3 conferences and more than 4000 guests
The most trending topics: IoT, Digital Economy and connection between "Old and New" Economy
Interesting speeches, enhancing meetings leading to new cooperations
Sewio in Berlin raised a new strategic partnership with Sindiko. Sindiko provides a smart geo-tasking tool for effective task planning. Sewio and Sindiko cooperate together to deliver solution for indoor-location based facility management tool, which ensures high efectivity in indoor task operation in big manufacture facilities.
More details HERE
A TINY PICCOLINO TAG WITH GREAT CAPABILITIES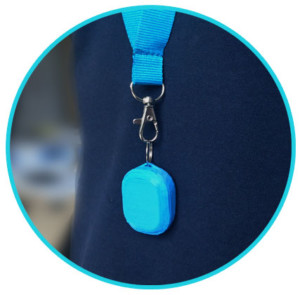 Our partners were often asking for a tiny tag with a small battery provided in specific housing. We have satisfied their needs and developed World Smallest UWB Tag, Piccolino, powered by coin battery with a large set of application and specific housings.
The Piccolino Tag features:
Full location performance in completely reduced size 27×36 mm
High accuracy provided by Decawave radio module with ceramic antenna
Equipped by accelerometer prolonging battery life up to 5 years
Integrated LED user indicator for responsive behavior
Wireless configuration
The tiny Piccolino Tag is thanks to extremely reduced size and lightweight construction is almost invisible and can be integrated in plastic card holder or sewed up into the dress.
Since every project requires to work with partner closely and provide him with the specific housing for his project we have launched the service of Designing Custom Tailored Enclosures for Piccolino Tag, see some examples below:


Closely fitting and reopenable
Especially designed durable highly protective housing
Perfectly wearable and attachable alternatives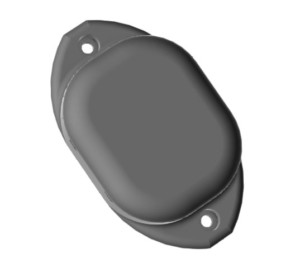 Custom Tailored enclosures for Piccolino Tag are newly available aslo in 3D online previews.
Check Piccolino web site HERE and explore all available enclosure HERE
SEWIO AND DECAWAVE TOGETHER AT IPIN 2016

Within IPIN 2016 (Indoor Positioning & Indoor Navigation) Conference we have demonstrated our fully scalable RTLS-TDoA platform, with focus on monitoring, maintanance and integration to researchers. High interest for our booth was achieved also by the presence of Mickael Viot – VP of Marketing at Decawave. Sewio and Decawave demonstrated together interoperability between Decawave's EVK1000 Kit and Sewio RTLS TDoA Platform. Looking forward to presenting with Decawave again.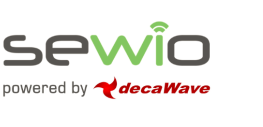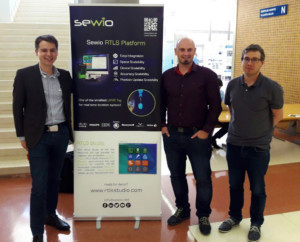 More info about IPIN 2016 HERE