eKanban for Material Flow Analysis
By introducing paperless manufacturing via digitizing Kanban and extending it with location data for just-in-real-time production, you can increase the already highly efficient system of Kanban using RTLS. This allows even greater control over operating profit and cash flow, enhances efficiency and productivity with existing resources, and eliminates errors. Read more on our latest Solution page.
Reduce Lead Time in Make-to-Order Production
Today, customers want custom-built products in the shortest time possible. For a manufacturer, to meet these increased customer expectations, you must adopt the make-to-order (MTO) production approach. But MTO also often comes with the strict performance objectives of minimizing human errors, decreasing unproductive time and keeping the lead time short. Read more on our latest Solution page to see how RTLS can help you meet these objectives.
The Dilution of Precision – Anchor Geometry
The correct placement of anchors is crucial to delivering precise positioning accuracy with a high confidence level. To evaluate the anchors' placement, the Dilution of Precision (DOP) mathematical model is used. In the following blog post Lubomír Mráz, CTO and Co-founder of Sewio explains how the DOP model works and introduces the new RTLS planner tool that helps Sewio's partners to plan, validate and optimize anchor placement.
An Immersive Experience for Retail Created by Locatify
In our latest case study, our Icelandic Gold partner, Locatify, used Sewio RTLS to create an immersive home design experience center. Visitors to the 4,800 m2 showroom are given a Piccolino UWB-locator-tag-extended Samsung tablet that shows location-based information, such as information about home construction materials and home appliances. This has resulted not only in increased engagement for visitors but also supports them in making informed purchasing decisions.
Featured News


Featured Solution Partner
Rovisys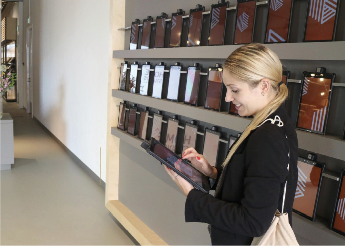 Featured Case Study
BAM Homestudios by Locatify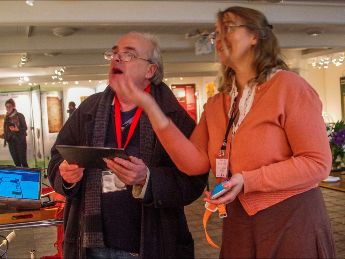 Featured Project
Snorrastofa Museum (Reykholt)