Global positioning systems (GPS) have now for many years been globally used in the consumer market for navigation, tracking, location, mapping and timing. The technology and the term have become so popular that if people want to address their GPS-operated navigation in their car or on their mobile phone, they refer to it as "my GPS". And while GPS is not reliable within buildings, if people require navigation in a huge shopping mall or at the airport, they refer to it as "indoor GPS", requiring the same outdoor location tracking use cases but inside.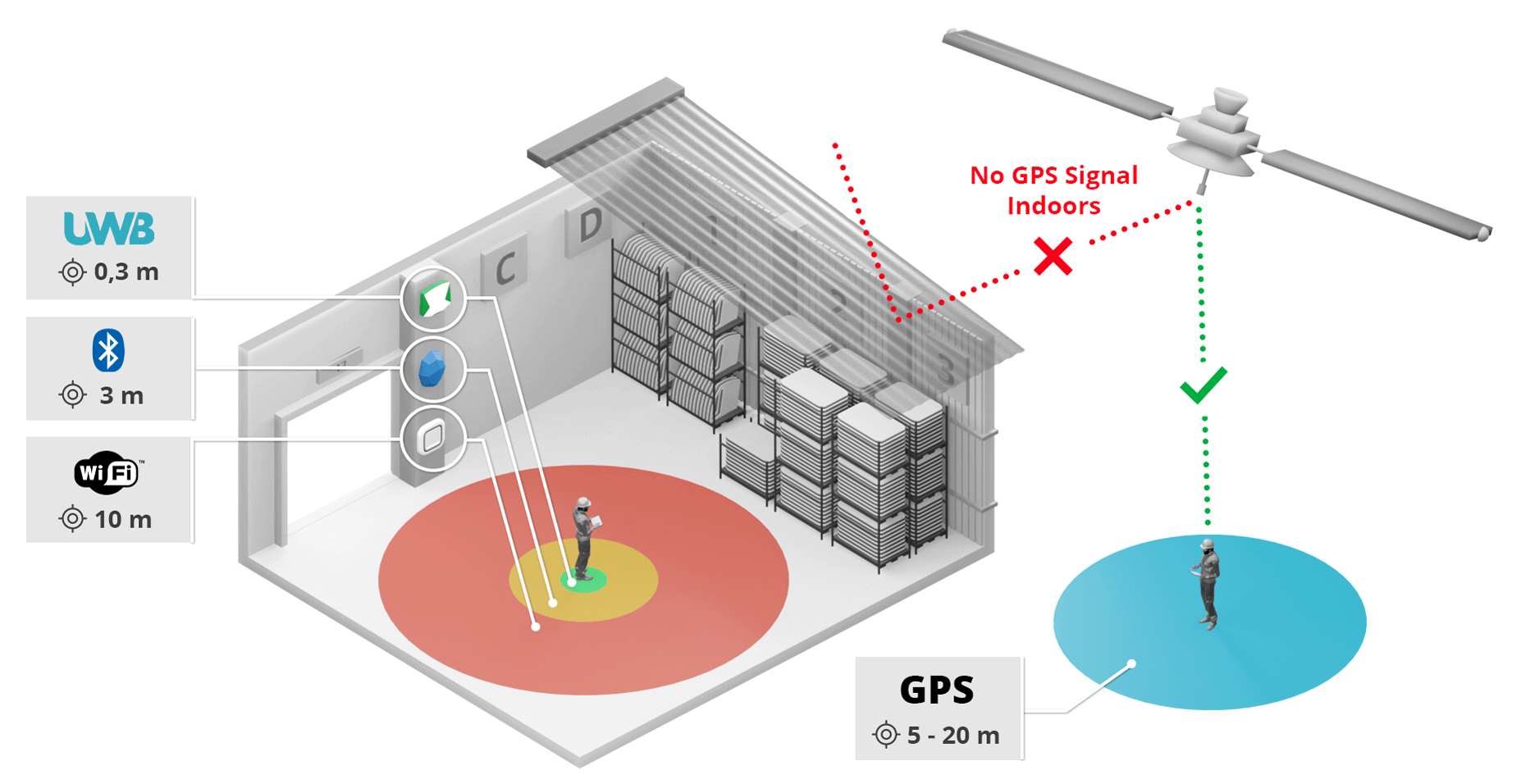 Why Doesn't GPS Operate Indoors?
As people have been using and, in some cases, grown dependent on GPS systems outdoors for years, it has now become an inconvenience not to be able to navigate indoors without the help of technology. GPS positioning operates by receiving signals from satellites. These signals then calculate the co-ordinates of the receiving device, creating a location position. GPS signals, however, do not have the required penetration strength and they struggle to travel through the walls and exteriors of buildings. Additionally, even outside, they do not provide the accuracy needed for a lot of use cases.
What Then Is the Right Technology for "Indoor GPS"?
Just as GPS has become the synonym for outdoor tracking and navigation, for many years, different technologies have been trying to become the equivalent for indoor-location tracking. Although these include optical, magnetic and acoustic technologies, it is radio-powered technology that brings the needed accuracy, reliability and scalability. While UWB radio-powered technology has already overtaken the industrial and sports market for indoor tracking, with the inclusion of a UWB chip in the latest Apple's iPhones, UWB is now coming even closer to conquering the consumer market and winning the same wide global acceptance as indoor GPS currently has.