What Happens When IoT, Big Data and Real-Time Location Systems Meet?
The article mentioning Sewio Location Technology and the advantages of UWB for applications in retail has been published by CMS Wire online magazine.
We are proud for being mentioned in the article dedicated to the permeation of IoT, Big Data and Real-Time Location Systems. The article focuses on the new trends in retail which are driven by positive customer experience and that is exactly space where our technology brings new possibilities for improvement.
Sewio Location Technology based on UWB (ultra-wide band), in comparison with iBeacon have capabilities to bring incomparable higher accuracy, within 15 centimeters and outstanding position update time up 50 milliseconds which delivers reliable, stable and precise location measurement.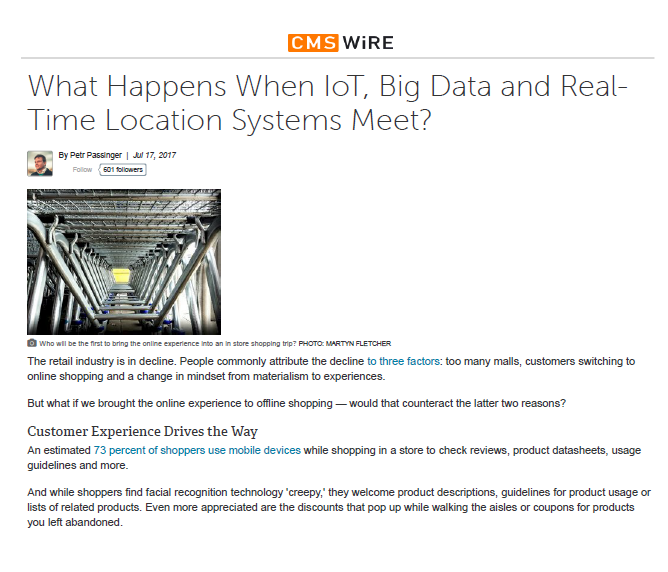 The article is published by CMS Wire popular web magazine and  written by Petr Passinger. 
Are you interested in highly targeted location based marketing, new possibilities to improve custommer shopping experiance? Contact us, we will present you our technology for movement digitization.