Sewio Newsletter | RTLS Platform Model, Use Case with IBM, Webinar Invitation
Greetings to all IoT tech innovators and RTLS enthusiasts! 
We prepared a summer edition of Sewio Newsletter packed with RTLS news and invigorating updates.
How to speed up integration time with  RTLS TDoA Platform?
How IBM Watson Summit approved RTLS suits to conferences?
Why Sewio celebrates summer 2017?
Invitation to the Sewio Webinar.
Presenting updated Open Sniffer v3.0
Upcoming event: Future Port Prague.
How to speed up integration time with  RTLS TDoA Platform?
The Sewio UWB RTLS  is providing a reliable and precise location data for a variety of IoT, industrial, sport and retail projects. To gain the maximum out of location intelligence and maximally speed up integration, time is crucial to understand the Location Platform principles. Moreover, as we keep widening features, components and variants, we find out how tricky it might be for new users.
That is why we created a platform presentation briefly introducing the entire platform including individual components, software, and basic workflow.


Especially for software developers, we have designed an interactive layer model of a Sewio RTLS Location Platform describing the main functional blocks and its structure.
RTLS Use-Case
How did the IBM Watson Summit approve RTLS suits to conferences? 
Sewio Location Platform proving its capability to evaluate spatial attractiveness.

The IBM Watson Summit Prague 2017 presented the most innovative technologies for a wide sort of IoT and global digital projects. IBM has introduced pioneer technologies, successful use-cases, application case studies and new trends. The conference presented technologies like the Watson AI platform, Samsung Virtual Reality,  IBM IoT solutions, and IBM Cloud services and also our Sewio Location Platform for indoor movement digitization.
The IMB Watson Summit 2017 is the first conference evaluating the spatial attractiveness based on real-time visitors position data gathered with UWB RTLS by Sewio.
Why does Sewio celebrate this summer? 
The first 1000+ devices per single order.
We are celebrating our first successfully realized single order for more than one thousand devices for one project. This large parcel has been realized for an Italian partner of Sewio. The extensive IoT project is using Piccolino Tags for object tracking.?
Invitation to Sewio Webinar
How precise indoor location data helps to enable Industry 4.0. 
Dear partners and customers, we are proud to invite you to our very first webinar. Book a time on your calendar and register now. Places are limited. 
Join Sewio Webinar
September 20th
4.00 PM – 5.00 PM CEST
Product Update
The Open Sniffer v3.0 features boosted performance and advanced radio sensibility all in a new case. 
During the past months, we have intensively worked on the complete update of Open Sniffer. Now is time to present a brand new 
Open Sniffer v3.0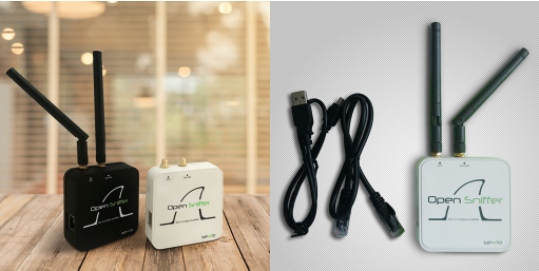 The Open Sniffer v3.0 comes with a new cover designed especially to improve the Sniffer's performance and to help increase overall device speed. Improved radio sensitivity is the most important update of the 3rd generation.
Because we care about Sniffer compatibility, the workflow remains exactly the same as in the previous version including the web interface and the entire documentation.
Open Sniffer v3.0 currently available in the white edition.
Upcoming Event
Future Port Prague 2017 
The largest international visionary and futuristic event in the heart of Europe.
On September 7th the Sewio Team will be at Future Port Prague. For the first time, Sewio will present a fully wireless version of RTLS TDoA Wi-Fi Kit. Visit our booth located in Internet of everything section and try to digitize your physical movement.


Exclusively for visitors of Future Port Prague, Sewio prepares a presentation of the latest RTLS use-case realized in cooperation with Cisco for a Czech brewery.