Sewio Partners with Cisco Systems to Enable Precise Localization and Cut Down on Deployment Costs
Sewio and Cisco have partnered to integrate Sewio's ultra-wideband (UWB) anchor into Cisco access points. This enables Cisco customers to start precisely tracking and tracing any object quickly, without the need to invest into new infrastructure, by simply leveraging their current network. As cabling costs represent a significant part of the total costs of any indoor tracking project, using the existing cabling for powering the two systems greatly decreases the deployment costs.
The new product, known as "UWAPO", helps Cisco customers in their digital transformation by enabling them with precise and reliable location services that Wi-Fi alone cannot accomplish. This follows Cisco's strategy of selling more than just Wi-Fi connectivity and brings the advantages of Internet of Things (IoT) technologies to their client base. This highly precise UWB-based localization provides various use cases from location-based marketing in retail, through advance location analytics, to material and asset flow tracking in industry. Partnering with Cisco supports Sewio's strategy of evangelizing the indoor tracking services market by introducing UWB technology to a wider audience.
The new device consists of Cisco's AP 3802 and Sewio's UWAPO module, containing an integrated Decawave DW1000 chip. The AP 3800 provides Sewio's module with power and backhaul data connectivity. Any of Cisco's customers currently using the lower production lines of their AP series (2800) now have a compelling reason for starting to think about upgrading to their 38xx product line as this will enable them to start leveraging location tracking at dramatically reduced costs. The ideal area coverage layout for Wi-Fi and UWB is naturally different. However, based on real-life experience, it requires only a 25% increase in cabling and anchors to cover the blind spots.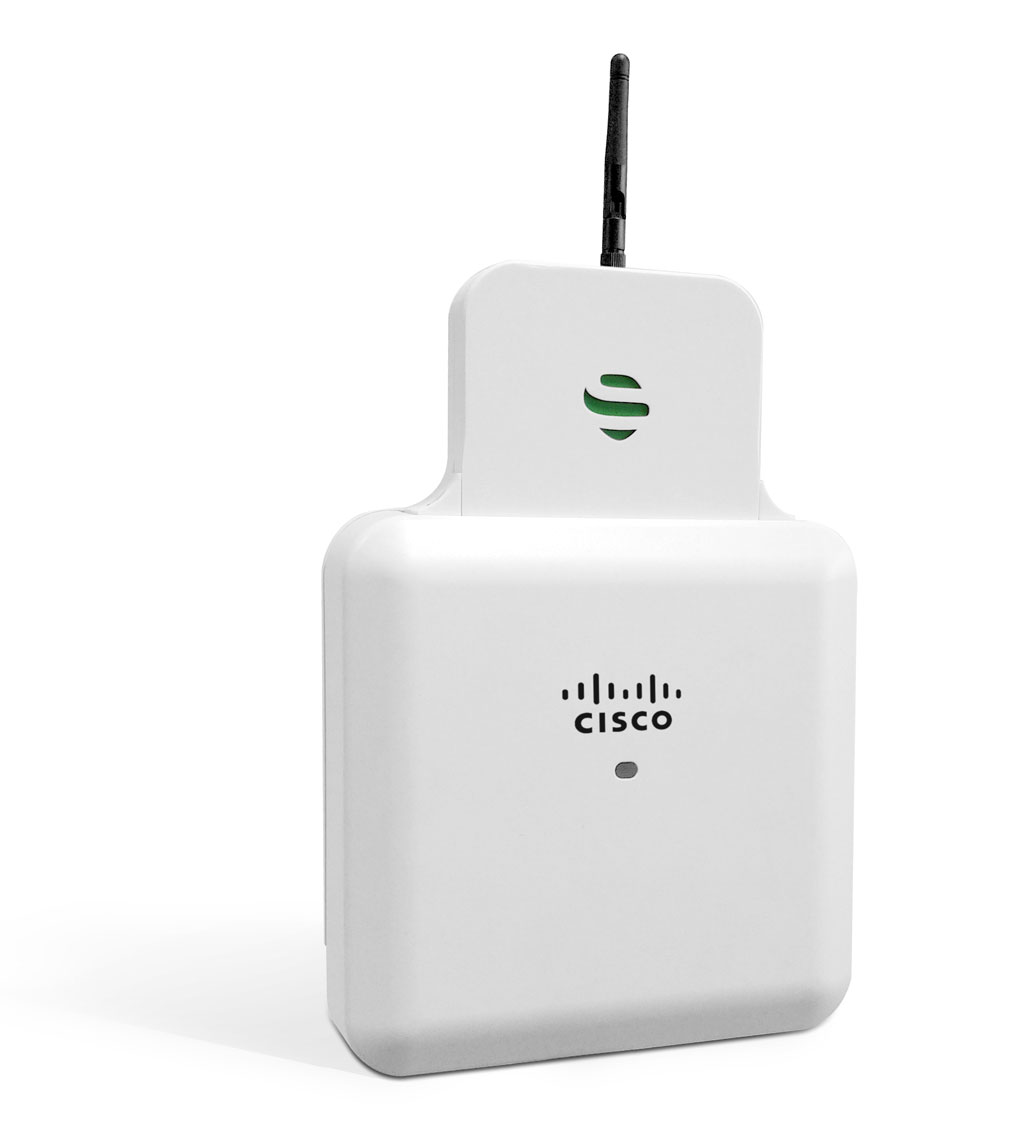 The Sewio module itself is customizable, allowing the interchange of omni-light and directional antennas to create the best coverage mix for higher precision and better ROI.
The partnership is soon to be strengthened by integrating UWAPO with Cisco's Operational Insights – a cloud solution to connect, manage, monitor and get reports on assets. Interconnecting these two platforms opens a tremendous business possibility – and not just for optimizing business workflows.
UWAPO was officially announced at the Sewio Summit 2019 as a minimum viable product (MVP). It has already passed an internal test and first pilot in the automotive and brewery sector. This product should be generally available on a global scale in the second half of 2020 through Cisco's channels.
The cooperation between Sewio, Cisco and their gold partners started back in 2016 – during that time, various industrial indoor tracking projects were completed, and the idea of an integrated product to lower the implementation costs for end customers was born. The success of the project could not have been possible without Michal Stachník, General Manager, and Zuzana Švecová, Team Lead, who drove this project on Cisco's side.
The announcement of UWAPO is one of many other steps Sewio is taking to reduce the cabling and hardware costs for an even more positive ROI on indoor tracking projects. The next stage on Sewio's roadmap is towards allowing sparser anchor deployment while still covering the same area.