Thank You for Joining Us for Sewio Summit 2019
This year's Sewio Summit was even bigger and better then ever before, but don't just take our word for it. As our post event survey showed, we reached a net promoter score of 89 points! This wouldn't have been possible without our wonderful speakers as well as everyone who joined us to share their knowledge, experience and insights and support the Sewio community – a big thanks go out to all of you! Rather than talking about our own event, we would like to give the floor to one of our honored guests – Claire Swedberg, Senior Editor of RFIDjournal.com. Check out her highlights of the Sewio Summit 2019 event.
A 50% Shorter Lead Time and 15% Labor Cost Reduction for SEG Automotive
Everyone is talking about how Industry 4.0 and digital transformation will change the way we work. But we rarely see industrial enterprises openly talking about reducing labor costs, and that's why our newest case study, explaining how SEG Automotive saved 15% on employees for less routine work, represents revolutionary news. The fact that they also shortened the lead time from six hours to three just adds to it further. Please read more on the work of IBCS Hungary.
Top 3 Factors of a Great Indoor Localization System
In his newest blog post, our CTO, Lubomír Mráz, answers what the key factors of a great indoor localization system are and what makes a successful RTLS project. The post discusses the most frequently asked accuracy-related questions and top factors affecting positioning performance. It also compares the different methodologies and technologies to find the right and only combination to meet the needs of enterprise industries.
Features of the Newest UWB Anchors and Tags Explained
Sewio customers and partners have been able to benefit from our latest hardware, Vista Anchors and Leonardo Tags, for a few months already. But to introduce them better, we've put together an explanation of their features, a comparison of the basic types and a full feature matrix with a glossary. The Tag section also includes a Tag Battery Lifetime Calculator and Tag Channel Utilization Calculator.
Featured News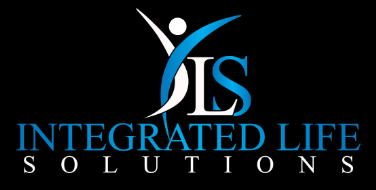 Featured Solution Partner
Integrated Live Solutions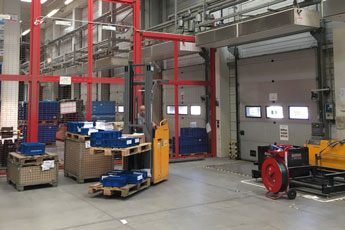 Featured Case Study
SEG Automotive by IBCS Hungary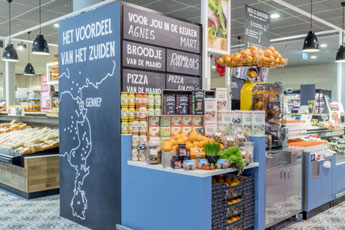 Featured Project
Jan Linders Supermarkets by Noldus Information Technology