Sewio Presenting at National Productivity Forum 2016
Visit 19th edition of National Productivity Forum 2016 in Slovakia, which is introducing main directions in company productivity raising. Inspiring speeches and presentations are delivered by technological experts and top managers from leading technological companies in Central Europe.
Sewio CEO and co-founder Milan Simek, will present a paper introducing Real-time Location Systems and it´s new applications thanks to use of UWB (Ultra Wide Band) radio technology which is providing more precise real-time indoor locationing.
Presented Paper by Milan Simek will be given within Blok A – Potential of Productive Technologies.
Topic: RTLS for Effective Logistic Management  – Motion Digitization as a Part of Industry 4.0 Concept

When: Thursday 13th October 2016
Where:  Hotel Holiday Inn, Žilina, Slovakia
Visit National productivity Forum 2016 and get to know more about technologies bringing competitive advantage.
Read more about RTLS technology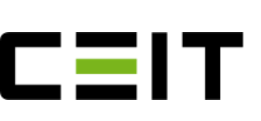 The National Productivity Forum 2016 is organized by CEIT Group Zilina and technological magazine TREND.
Learn more about newest adaptable systems, processes digitalization and workflow improvement and more about industrial innovations.
Detailed program HERE