Wireshark Dissector Development Service
Let's allow your protocol to be recognized in Wireshark
Sewio provides Wireshark Protocol Dissector Development Service.
We will create protocol dissector according to your specific needs as a plugin or as native part of Wireshark. Normally, you would need to develop your own protocol dissector quite rarely, so learning the dissector development from the scratch might be not very efficient way. Let's put this development to our hands and gain from our expertise.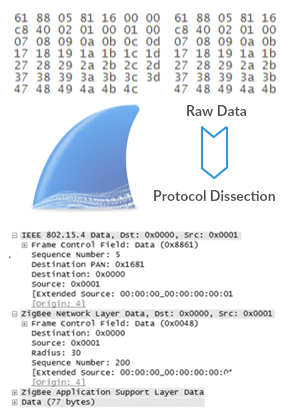 Partnering with Sewio reduced our development time when creating a Wireshark dissector tool for our wireless protocol, SNAP. Their level of expertise in analyzing and capturing 802.15.4 packets accelerated our time to market, eliminated unexpected complexities and provided our team with a very valuable tool.