Newsletter
Issue 3

Real-time Location Platform
Ultra Wideband Technology for Precise Digitization of Movement

Sewio Newsletter | New IMU Tag Enables Micro Motion Tracking
Content:  
IMU Tag enables real-time tracking of micro motion
Sewio Location Platform used for Sports research at BALUO
Proximity Detection System improving a work safety in the heavy industry
Upcoming events for the digital revolution
Real-time Tracking of Micro Motions is Possible with IMU Tag 
As our partners and customers are widening use cases of RTLS Platform applications, we have comprehended that just punctual visualization of tracked assets is insufficient in many cases. That gave to our developers the inspiration to develop a new IMU Li-ion Tag enabling the transfer of real position including directional turning into the digital image more precisely.
IMU Li-ion Tag has integrated inertial sensors allowing to detect orientation in all three axes. That gives to the IMU Tag ability to detect orientation in 3D space. The IMU Tag is able to stream a raw data about Roll, Yaw, Pitch.
See video introducing IMU Tag in action.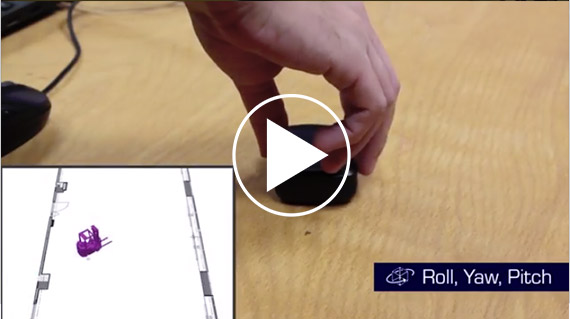 The IMU Tag will be available in Q2 2017, we are receiving pre-orders now.
Sports Research via RTLS in BALUO Application Center 
Sewio Location Platform is digitizing players' movements in 
BALUO
, which is one of the most advanced diagnostic and performance centers in Central Europe.The installation of the system has been realized to a hall for ball games where it is digitizing players movement during basketball, volleyball, and other ball games.Researchers from Palacky University are creating deep movement and game analyses based on location data. The analyze is planned to be expanded to micro motion research in next months, based on positioning data provided by
Piccolino Tag
.
Sewio has agreed with Palacky University on cooperation allowing to use BALUO testing hall as RTLS showroom for customers interested in sports applications.
See video of RTLS Sports application in AC BALUO during basketball training.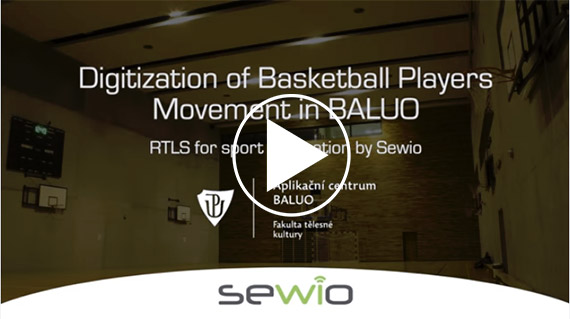 Proximity Detection System Being a Solution for Personal Workplace Safety in Heavy Industry
Heavy industry requires advanced safety precautions. For employee personal safety, Sewio presents Proximity Detection System (PDS) which is a wireless solution capable of creation a custom Virtual Fence around heavy and dangerous machines. The PDS  supports a variety of possibilities from simple presence notification to automatic machinery switch off based on the real-time worker or asset proximity detection.
Properly set-up system of PDS prevents from accidents saves people's health and protects expensive assets even in the most dangerous environments.
Upcoming Events For The Digital Revolution
Because march is a month packed with important events and international trade fairs, Sewio will take the advantage of visiting fair trades for personal meetings with international partners.Our indoor positioning experts will be attending LogiMAT fair targeting to intralogistics process visibility, monitorization, and the optimization.

The fourth week of march belongs to Global Event for a Digital Business, CeBIT 2017, meet with Sewio representatives in Hannover. Contact us for scheduling a personal meeting at CeBIT or LogiMAT.